Federal Exchange Website Crashes During Sebelius Photo Op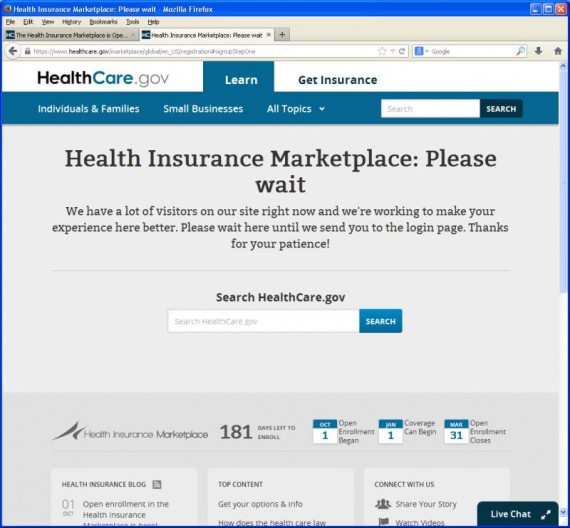 Well, this is unfortunate:
The plagued federal health exchange website HealthCare.gov greeted President Barack Obama's top health official with an embarrassing error message while on a trip promoting the Affordable Care Act in Miami on Tuesday.

Health and Human Services Secretary Kathleen Sebelius met with local Obamacare "navigators," people tasked with helping consumers learn about their health care options, as they counseled South Florida residents who were attempting to enroll in the health marketplace at North Shore Medical Center, according to the Miami Herald.

When Sebelius approached one table, she found an uncooperative website.

"The screen says 'I'm sorry, the system is temporarily down," a reporter chimed in over Sebelius' shoulder.

"Well that's ok, it'll come back," said a navigator. "You know, that happens every day."
Here's the video:

Whoops.