Federal Judge Strikes Down Kentucky's Same-Sex Marriage Ban
The streak continues.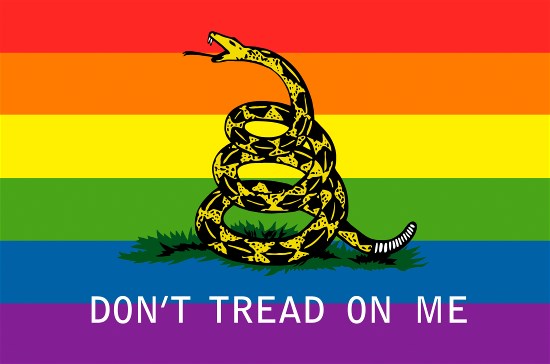 A Federal Judge in Kentucky became the latest jurist to strike down a state law law banning same-sex marriage:
A federal judge today ruled that same-sex couples have a right to marry in Kentucky.

"In America, even sincere and long-hold religious beliefs do not trump the constitutional rights of those who happen to have been out-voted," U.S. District Judge John G. Heyburn II wrote, invalidating Kentucky's constitutional amendment banning gay marriage.

Heyburn held in February that Kentucky must recognize gay marriages performed in other states.

Heyburn put his ruling today on hold, staying it pending the outcome of several gay marriage cases at the U.S. 6th Circuit Court of Appeals.

Maurice Blanchard, one of the plaintiffs, said he and his partner, Dominique James, who were denied a marriage license last year, were "elated and relieved" by the ruling. The two were denied a denied a marriage license last year.

The decision "forcefully lays to rest that Kentucky's anti-gay marriage laws were based on anything but invidious discrimination against homosexuals," said Dan Canon, one of their lawyers.

Attorney Leigh Latherow, whose Ashland firm was hired by Gov. Steve Beshear to defend the ban after Attorney General Jack Conway refused to do so, referred questions to a spokesman for the governor, Terry Sebastian, who said only that state would appeal.

Heyburn rejected the only justification offered by lawyers for Beshear — that traditional marriages contribute to a stable birth rate and the state's long-term economic stability.

"These arguments are not those of serious people," he said.

Heyburn held that the ban on gay marriage within Kentucky violates the constitutional guarantee of equal protection under the law and that there is "no conceivable legitimate purpose for it."

He held that the state's 2004 constitutional amendment and a similar statute enacted in 1998 deny gay couples lower income and estate taxes; leave from work under the Family and Medical Leave Act, family insurance coverage; and the ability to adopt children as a couple.

"Perhaps most importantly," he added, the Kentucky law denies same-sex couples the "intangible and and emotional benefits of civil marriage."
The 6th Circuit hearing the article refers to is a hearing scheduled on August 6th in front of the 6th Circuit Court of Appeals which will deal with challenges to marriage bans in three separate states in the circuit. Obviously, the results of that hearing will set the law for the entire Circuit so it seems prudent for Judge Heyburn, who was appointed to the bench in 1992 by President George H.W. Bush on the recommendation of Senator Mitch McConnell, to put the ruling on hold until then.
As with other Judges before him, Heyburn relief heavily on the Supreme Court's Windsor decision, which turned a year old just last week and has resulted in an unbroken string of nearly two dozen rulings by state and Federal judges who have struck down a state law banning same-sex marriage in whole or in part;
Since the Supreme Court's landmark decision in United States v. Windsor, 133 S.Ct. 2675 (2013), every federal court to consider state bans on same-sex marriage and recognition has declared them unconstitutional. Most of these courts have done so under both the Due Process and Equal Protection Clauses of the Fourteenth Amendment to the United States Constitution. This Court's opinion differs in that it does not determine whether Kentucky's laws interfere with a fundamental right. The Court's chief reason for declining to do so is its careful reading of Windsor, which suggests that the Supreme Court is unwilling and unlikely to view the right Plaintiffs seek to exercise as fundamental under the Constitution.
At some point, it seems almost certain that we'll see an adverse ruling in one of these cases — some analysts suspect that the most likely candidate for that would be the Fifth Circuit Court of Appeals, which will be ruling on a challenge to Texas's marriage ban — but the overwhelming weight of judicial authority on this issue is clear, and it all started with Justice Kennedy's Windsor opinion. Whether he intended it or not, he has set off a revolution.
Here's the opinion: