Feds Tracking Your Credit Card Use Without Search Warrants
A document uncovered in a Freedom of Information Act request demonstrates the extent to which Federal law enforcement works outside the requirements of the Constitution.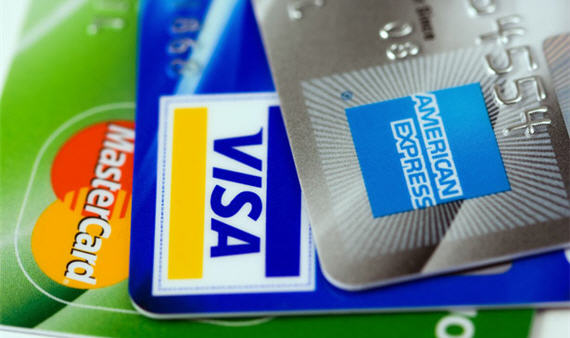 Wired Threat Level blogger Ryan Singel reports on some rather disturbing information uncovered thanks to a Freedom of Information Act request:
Federal law enforcement agencies have been tracking Americans in real-time using credit cards, loyalty cards and travel reservations without getting a court order, a new document released under a government sunshine request shows.

The document, obtained by security researcher Christopher Soghoian, explains how so-called "Hotwatch" orders allow for real-time tracking of individuals in a criminal investigation via credit card companies, rental car agencies, calling cards, and even grocery store loyalty programs. The revelation sheds a little more light on the Justice Department's increasing power and willingness to surveil Americans with little to no judicial or Congressional oversight.

For credit cards, agents can get real-time information on a person's purchases by writing their own subpoena, followed up by a order from a judge that the surveillance not be disclosed. Agents can also go the traditional route — going to a judge, proving probable cause and getting a search warrant — which means the target will eventually be notified they were spied on.

The document suggests that the normal practice is to ask for all historical records on an account or individual from a credit card company, since getting stored records is generally legally easy. Then the agent sends a request for "Any and all records and information relating directly or indirectly to any and all ongoing and future transactions or events relating to any and all of the following person(s), entitities, account numbers, addresses and other matters…" That gets them a live feed of transaction data.

It's not clear what standards an agent would have to follow to get a "Hotwatch" order. The Justice Department told Sogohian the document is the only one it could find relating to "hotwatches" — which means there is either no policy or the department is witholding relevant documents.
What is particularly disturbing, and as the document (which I've embedded below) makes clear, Federal law enforcement surveillance of American citizens isn't limited to to phone calls, emails and GPS tracking information. They also go after calling cards, credit cards, rental cars, airline reservations, and even retail shopping clubs. While this could be considered good police work when you're using it to track someone as part of an ongoing criminal investigation, it's the manner in which the government obtains this information that's the problem.
As this document shows, the DOJ's preferred method of obtaining this information is through an administrative subpoena rather than a search warrant obtained through a judge after a showing of probable cause. The only role that courts play in this process is that they issue non-disclosure orders to the banks, preventing them from telling their customers that the government has spied them and is tracking them via their credit cards. There is no Fourth Amendment analysis conducted by a judge when those non-disclosure orders are issued, and banks generally have no legal basis on which to challenge the appropriateness of the order in a given case (and of course the subject of the surveillance is completely unaware of the subpoena and thus has no basis to challenge its propriety).
All of this is an outgrowth of the broad surveillance powers given to Federal law enforcement after 9/11 and as part of the "war on drugs," and it stands as evidence to support the argument that once such powers are granted, they will be used for more than just tracking down national security threats. And, finally, the irony that this is happening under a Democratic President who campaigned for office by denouncing the broad authority that had been asserted by the Bush Administration since 9/11 should be lost on nobody.
DOJ powerpoint presentation on Hotwatch surveillance orders of credit card transactions