Feel Free To Skip The State Of The Union Address
There's really no point in watching tonight's speech.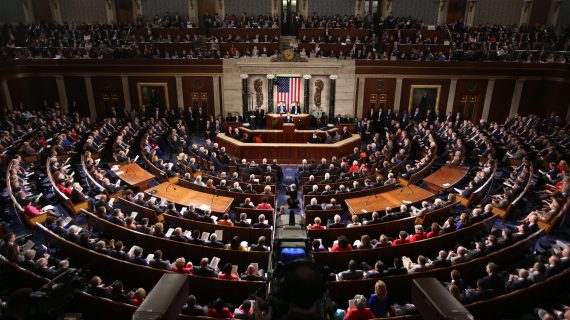 Based on past experience President Obama's State Of The Union Address will last roughly over an hour, during which he is expected to unveil a host of program proposals, including another pitch for tax increases on the wealthy that area allegedly designed to address the issue of income inequality. If you're a true masochist, you will have tuned in hours earlier as either CNN, MSNBC or Fox News Channel, depending on your network of choice, offer hours upon endless hours of "previews" of what the President is expected to say. After the speech ends, there will be endless hours of analysis of what the President just said, not to mention "spin" from representatives of the White House, Republicans in the House and the Senate, as well as the various talking heads that the networks draft to come in and talk about what we all just heard on  television for ourselves. Then, the process will continue tomorrow as the various morning shows pick up the coverage and, absent some other breaking news event that pushes it out of the way, that "analysis" will continue for most of the rest of the day tomorrow.
Here's some advice; skip all of it.
I've written several times here at OTB about how the State of the Union Address has become a needless and rather silly example of pageantry that seems inappropriate for a democratic republic, but this year we're dealing with something else.. More than any other such address since President Obama took office, this year's State Of The Union Address will, by and large, be completely irrelevant to what's going to happen to this year or next year. Given the new Republican majority in the Senate and the expanded Republican majority in the House, there's no chance at all that either the tax increases the President will be proposing nor his plan for "free" Community College have any real chance of being anything other than bullet points in a stump speech. Additionally, the results of the 2014 election pretty much cemented the President's status as a lame duck going forward. Yes, he can move the agenda to some extent on issues such as immigration via executive action, but by and large we have now reached the point where Barack Obama is becoming less and less relevant in American politics. By this time next year, we'll be well into the 2016 Presidential race and, barring an international crisis, the conversation will be about what happens after President Obama leaves office rather than what he does with the time he still has left.
So, regardless of what Wolf Bliter, or Rachel Maddow, or whomever tells you, tonight's speech not only isn't very important, but it will be perhaps the most irrelevant of all of the President's State Of The Union Addresses so far (only next year's address is likely to be less relevant). Feel free to find something else to do tonight. Go to bed early. Watch something on Netflix, House of Cards or The West Wing would certainly be appropriate, or just enjoy a fine adult beverage. Trust me, you won't be missing anything.