Feinstein: Veterans Shouldn't Be Exempt From Assault Weapons Ban—Because PTSD
California's senior senator comes to the right conclusion through the wrong reasoning.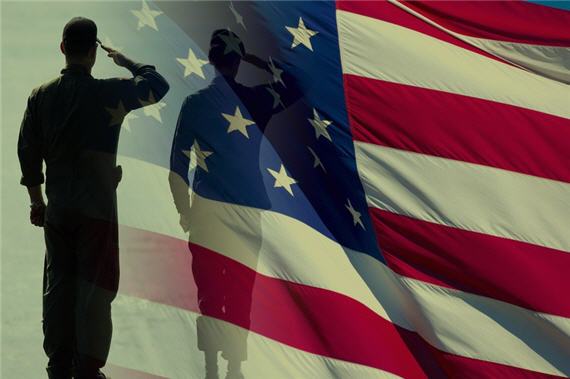 The RealClearPolitics gang has this bit of oddity from Senator Dianne Feinstein, referencing a proposed amendment exempting veterans from her bill banning assault weapons:
SEN. DIANNE FEINSTEIN: If I understand this, this adds an exemption of retired military. As I understand our bill, no issue has arose in this regard during the 10 years the expired ban was in effect and what we did in the other bill was exempt possession by the United States or a department or agency of the United States. So that included active military.

The problem with expanding this is that, you know, with the advent of PTSD, which I think is a new phenomenon as a product of the Iraq War, it's not clear how the seller or transferrer of a firearm covered by this bill would verify that an individual was a member, or a veteran, and that there was no impairment of that individual with respect to having a weapon like this.

So, you know, I would be happy to sit down with you again and see if we could work something out but I think we have to– if you're going to do this, find a way that veterans who are incapacitated for one reason or another mentally don't have access to this kind of weapon.
Now, of course, post-traumatic stress disorder is not unique to veterans and did not originate with the Iraq War.  The PTSD label is relatively new, having been coined in the 1970s, but the symptoms have been with us since the earliest days of human existence. All manner of traumatic events can trigger the disorder and, naturally, combat has been stressful since its inception.
Further, the fact that some small percentage of military veterans have PTSD is no reason to exempt those with no such diagnosis from owning weapons.
That said, while Feinstein's reasoning is silly, her conclusion is nonetheless sound. That is, there's no obvious reason why veterans— even those who served 20 years of honorable service in the military—should be exempt from the laws of the land. It's true that most of us passed background checks and had training with firearms, including assault rifles. But it's not as if we carried those around with us 24/7 outside the scope of our official duties. Unless things have changed radically since my Army days, soldiers in garrison check their weapons back in to the armory once training has ended.
To the extent that former soldiers not diagnosed with mental disorders are fit to be trusted with assault weapons in civilian life, it's an argument against banning assault weapons, period.