Female-Led Films Perform Better at the Box Office
While most Hollywood blockbusters have male leads, films starring women actually do better on the aggregate.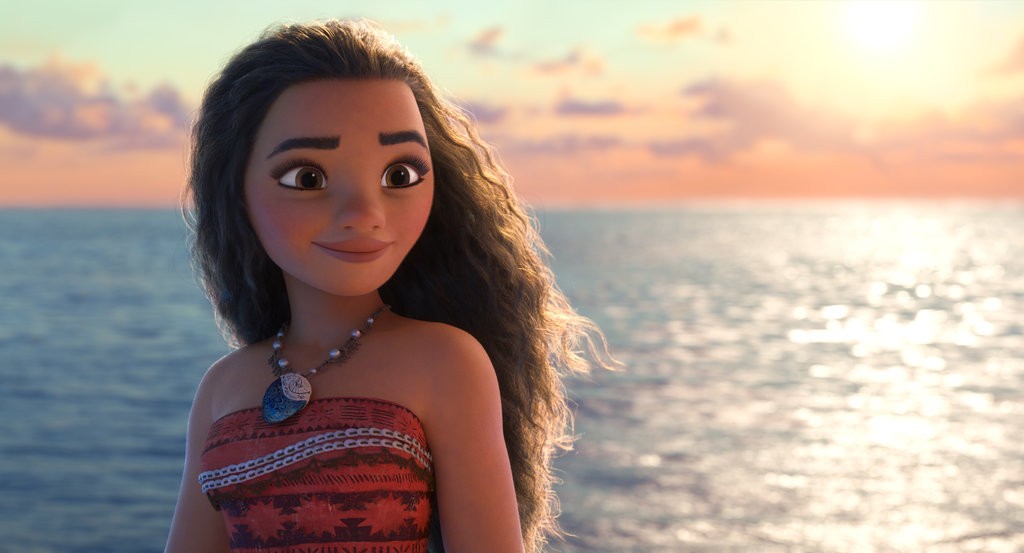 I was rather bemused by the headline and lede of this New York Times article:
Movies Starring Women Earn More Than Male-Led Films, Study Finds

"Trolls." "Teenage Mutant Ninja Turtles." "Moana." "Inside Out." "Wonder Woman." All were global box-office hits that had women in leading roles.
It's true that these movies all featured women in leading roles. In the cases of "Moana" and "Wonder Woman," in particular, they were also films praised for having strong female characters. But the first four of these are animated features and the other is a live-action film based on a comic book. All but "Moana" and "Inside Out" were based on franchises established for decades. It's odd to use these particular examples, then, as evidence that the key to box-0ffice success is to cast more women.
But maybe it's just a bad lede?
They were also part of a broader trend. According to findings from the Creative Artists Agency and shift7, a company started by the former United States chief technology officer Megan Smith, the top movies from 2014 to 2017 starring women earned more than male-led films, whether they were made for less than $10 million or for $100 million or more.

The research also found that films that passed the Bechdel test — which measures whether two female characters have a conversation about something other than a man — outperformed those that flunked it.

"The perception that it's not good business to have female leads is not true," said Christy Haubegger, a C.A.A. agent who was part of the research team. "They're a marketing asset."
These findings strike me as quite plausible. After all, women and girls make up slightly more than half of the movie-going audience; one presumes they'd prefer movies that showcase women and girls in a positive light. And, in recent decades, we've seen that men, by and large, are willing to go to movies—even action-adventure movies—with strong female leads.
Still, while perfectly plausible, the evidence that this provides "a marketing asset" is thin.
The C.A.A. and shift7 report looked at the top films at the global box office each year from 2014 through 2017, using information from Gracenote, a data and technology provider owned by Nielsen. (The time frame was based on a database C.A.A. created for its diversity study.) "Lead actor" was determined by the performer listed first on Gracenote. This meant that both "Star Wars: The Force Awakens" and "Star Wars: The Last Jedi" were designated male-led films: Gracenote listed Harrison Ford and Mark Hamill as the leads for each, rather than Daisy Ridley. "Teenage Mutant Ninja Turtles" was led by Megan Fox and "Trolls" by Anna Kendrick.
So, right away, we have what would seem a rather glaring methodological flaw—although one that, based on these examples, might actually understate the case being made. I saw all of those movies save "Turtles" in the theater with my young daughters. I'm not sure I realized that Kendrick was the star of "Trolls," since it was an animated film and it was an ensemble more than a lead-driven film. Conversely, while we went to the two "Star Wars" installments for the franchise and the continuing sagas of the Han Solo and Luke Skywalker characters, they were both notable for the strong female protagonists. While the fact that it was part of the "Star Wars" franchise mattered more than the casting per se, they and "Rogue One" were widely praised for their portrayal of women.
The analysis was based on 350 films with budgets listed on Gracenote. Of those, 105 were led by women and 245 by men. The data was further broken down by budget size, partly because the tentpole films made for more than $100 million are a key part of studio business and the study's authors decided that they needed to be considered on their own. (In that category, there were 75 male-led films and 19 films starring women.) The other categories were films made for less than $10 million, $10 million to $30 million, $30 million to $50 million and $50 million to $100 million.

In each bracket, the average earnings for female-led films surpassed those of their male-led counterparts. The median value, or numerical middle, which is often considered more statistically significant because it reduces the impact of outliers, yielded the same results, with one exception: In the $30 million to $50 million category, the median take for male-led films was $104 million, and for women it was $102 million.

The study also drew information from Bechdeltest.com, which had applied the test to 319 of the films analyzed in the C.A.A. report. Of those, 60 percent passed. The researchers found that no film between 2014 and 2017 earned $1 billion without passing the Bechdel test and that no film has made $1 billion without passing the test since 2012.
Presuming that the seeming arbitrariness of the Gracenote listings evens out over such a large sample size, the results are interesting. And, again, quite plausible.
While women account for about half of movie tickets sold, Haubegger said she believed the greater success of films starring women and people of color can be attributed to a thirst for fresh storylines. "You've got superhero fans that haven't seen innovation in superhero movies in 36 years," she said.

Haubegger also said the perception that such films are risky means they face more studio scrutiny from the outset. "I think they're less likely to take a bet on a turkey," she said, "And the movie ends up punching at or above its weight class."
Leaving aside that it's nonsense to claim there hasn't been any innovation in superhero movies over the last 36 years, it's quite reasonable to think that audiences want something new and that films that attempt to break out of proven formulas come under greater initial scrutiny.
Turning to the shift7 study linked in the NYT report (indeed, the report seems to be based entirely on the accompanying press release). there is no individual-level data. That makes it impossible to look for obviously overlooked variables in the study.
Looking at that data for myself, it's not true at the highest level that we penalize films with male leads. While they pass the Bechtel test, almost all of the top movies of 2018  have male leads, including all of the top ten.
1. Black Panther
2. Avengers: Infinity War
3. Incredibles 2
4. Jurassic World: Fallen Kingdom
5. Deadpool 2
6. The Grinch
7. Mission: Impossible – Fallout
8. Ant-Man and the Wasp
9. Solo: A Star Wars Story
10. Venom
Now, literally every single one of these movies is part of an existing franchise. The fact that the star was male was presumably not the story. But only "Incredibles 2 " and "Ant-Man and the Wasp" even arguably have a female co-lead.
The next ten, though, are much more female-centric:
11. A Star Is Born 
12. A Quiet Place 
13. Bohemian Rhapsody
14. Crazy Rich Asians 
15. Hotel Transylvania 3: Summer Vacation
16. Halloween 
17. Fantastic Beasts: The Crimes of Grindelwald
18. The Meg
19. Ralph Breaks the Internet
20. Ocean's Eight
Half of those films have a female lead. The Lady Gaga vehicle "A Star is Born" is a remake. But of the three original, non-franchise movies in the group, two ("A Quite Place" and "Crazy Rich Asians") have women in the leading role.
It's not worth the effort to cut-and-paste and then edit down more of the list here. Of the next thirty films (21-50), the ones with woman listed as the main character are:  22, 26, 27, 36, 39, 40, 43, 46, 47, and 48—exactly a third. And, honestly, I had to click through many of the actors (both male and female) in this group to determine their gender because many are less than household names.
The long tail must be doing a lot of work here.