Female Representation in the House
Historical numbers, but still a very male chamber.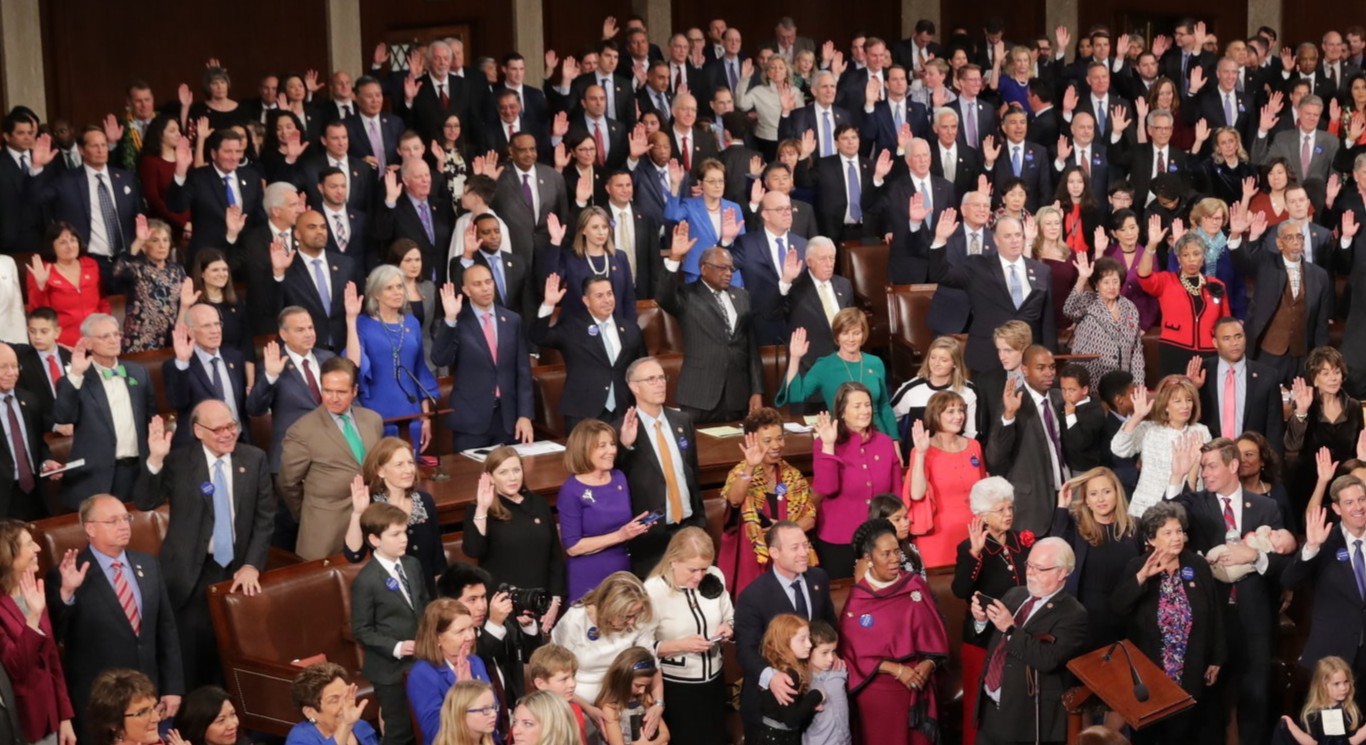 NPR has a great piece on female representation in the 116th House:  What It Looks Like To Have A Record Number Of Women In The House Of Representatives.
One hundred twenty-seven. That's how many women will be in Congress this year, up from 110 in the previous Congress.

It's a jump that's simultaneously so big and so small.

On the one hand, there are 15 percent more women in this Congress than there were last session. There are now a record number of women of color in the House. There are also a slew of firsts: Congress will get its first Native American women, Muslim women and youngest female member ever.

On the other hand, this year's record-setting number of women will bring the share of women Congress members up from 20.6 percent … to 23.7 percent.

Overwhelmingly, these women are in the House. While the number of Senate women will increase by two, the number of House women will grow by 15 compared with those elected in the last Congress.
The piece has a number of graphics that I would recommend clicking through to see.
I will share the following of the House (gray, obviously, is male, and the women are depicted in color by party):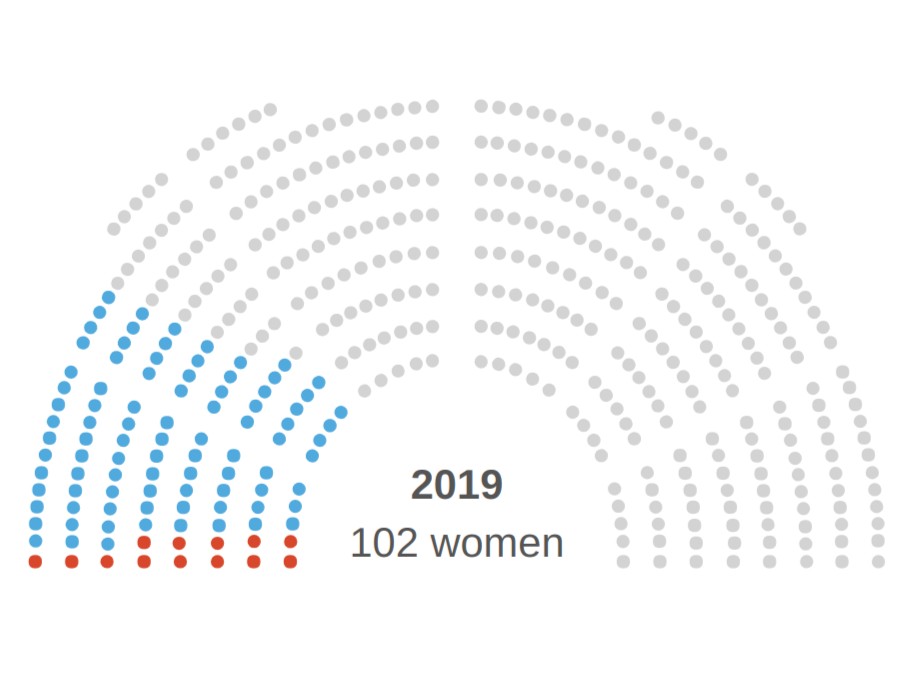 In regards to partisan break-down (which is stark on the chart):
A defining feature of the record-setting wave of women coming into Congress is that it is nearly entirely Democratic. While there are 35 Democratic women freshmen in the House, there will be only one on the Republican side: Carol Miller of West Virginia.

Altogether, the number of Democratic women in the House will increase by 25 this year, while the number of Republican women will decline by 10.

Two (interrelated) things happened in 2018: Voters elected a blue wave, and that blue wave had a lot of women in it.
I am not, by the way, suggesting that the legislature should have the exact ratio of males to females as in the general population.  Rather, I am suggesting that the legislature ought to be far more broadly representative in regards to gender than it currently is.  Beyond the question of exact ratios, the truth remains that even these historically high number show how political power in Washington remains chiefly in the hands of males.
And, let's be fair, while talk of "the patriarchy" is often made fun of, the reality is that, by definition, our government is run by men.