Firm That Cleared Snowden Under Grand Jury Investigation
The government contractor that conducted Edward Snowden's background investigation faces criminal indictment.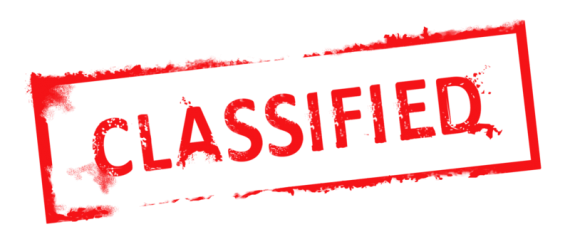 The government contractor that conducted Edward Snowden's background investigation faces criminal indictment.
WSJ ("Grand Jury Probes Firm That Cleared Snowden"):
A federal grand jury is investigating whether the company that conducted the last security background check on National Security Agency leaker Edward Snowden improperly rushed cases without proper review, according to people involved in the examination.

In recent days, a grand jury sitting in Washington, D.C., has issued subpoenas to former officials of Falls Church, Va.-based US Investigations Services LLC, the largest security background-check firm working for the U.S. government, according to the people involved in the matter.

At the heart of the criminal probe, which is being conducted by federal prosecutors and the Federal Bureau of Investigation, are allegations that the company improperly cut corners to boost its processing of background checks, a practice known inside USIS as "flushing," according to people familiar with the matter. Such activity could violate the False Claims Act, which outlaws actions that defraud the U.S. government.

USIS has been a dominant player in the business of conducting background checks on government employees since the industry was privatized in 1996. Today the company carries out about 45% of the government's background investigations, according to federal estimates.

Allegations about the firm's practices came to the government's attention in 2011 when a fired USIS manager approached investigators, according to former USIS employees. The probe appears to have gained momentum after federal officials revealed at a June Senate hearing that USIS carried out Mr. Snowden's 2011 security-clearance review. At the time, officials said they uncovered unspecified problems with the review.
It's remarkable that something as sensitive as background checks for Top Secret clearances is farmed out to private contractors. But it's not a slam dunk that USIS committed fraud. At least as likely is that was facing enormous pressure from its client, the US Government, to speed up the process.
OPM carries out about two million background investigations a year on behalf of the U.S. government for jobs including cafeteria workers at the Pentagon and intelligence analysts working for the NSA.

Depending on the clearance being sought, investigators typically scour applicants' backgrounds, interview friends and relatives, verify education and work history and look to uncover problems such as criminal records, gambling or excessive drinking that could raise questions about their access to America's secrets.

Nearly five million people currently hold government security clearances. Clearing a background check can a valuable ticket to lucrative jobs working with the federal government.

After Sept. 11, 2001, demands on the industry exploded as the federal government dramatically ramped up hiring for top-secret national-security jobs.

By 2005, the wait for security clearances had hit more than a year in some cases. Congress passed laws aimed at reducing the time to complete investigations.
It's simply crazy that we need to conduct two million background checks each year, let alone that five million people currently hold clearances. And, no, that doesn't include people who have been cleared but no longer work for the government. Clearances expire quickly—usually after six months of non-use. Indeed, I've personally undergone six separate background investigations and they start from scratch each and every time. Which, in and of itself, shows how stupid the process is.
I can understand running a routine background investigation on cafeteria workers, janitors, and others who work in buildings where classified materials are stored and utilized. But it strikes me as an enormous waste of resources to conduct a full-on security clearance process for people who won't actually handle classified documents. It's not as if people are taking Top Secret documents to the cafeteria to peruse over their lunch; there's a pretty rigorous process for handling sensitive information.
And, of course, the process winds up being self-defeating. If we need two million people to be cleared every year, we're naturally going to create a shoddy investigation process. You either hire a massively larger team of people to conduct the investigations—who, of course, must themselves be cleared!—or you make people put in more hours or work faster. All three options lower quality.
When the industry was privatized in 1996, USIS went from being a federal operation to an employee-owned business. It now gets 90% of its business from the federal government.

Under the ownership of Providence Equity, which bought USIS in 2007 for $1.5 billion, USIS developed an automated system that allowed reviewers to quickly process cases, according to the former employees. It also established regular revenue goals.

Several of the former employees said they came under pressure to push incomplete checks through the system, despite possible concerns about an applicant's suitability. It isn't clear how many investigations were treated this way, a process known within the company as "flushing."

These former employees said that Bill Mixon, a veteran USIS executive who became president and CEO after Providence took over the company, pushed managers hard to close cases at the end of financial quarters. In one instance, he threatened to fire a USIS division director who didn't follow his instructions, according to two people familiar with the exchange.
If true, this is black letter fraud. Still, how much of this was a function of trying to maximize profits and how much of it was in response to pressure from the government to speed things up?