Five Former Priests Arrested In Michigan Child Sex Abuse Investigation
In the latest development in the child sex abuse investigations in the Catholic Church in the United States, five former Priests in Michigan have been arrested on sex abuse charges.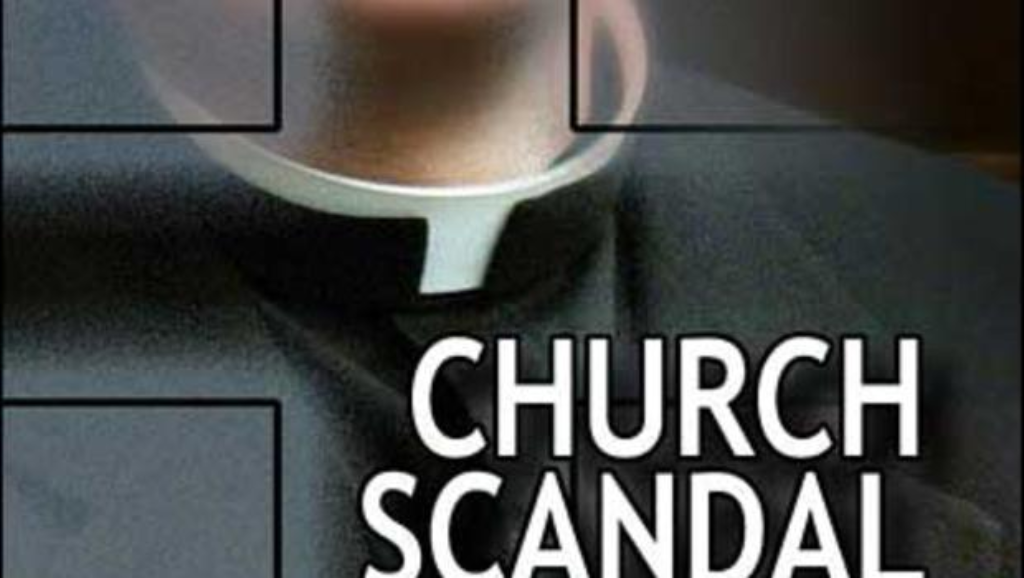 The Attorney General of Michigan announced late last week that authorities had arrested five former Catholic Priests on child sexual abuse charges resulting from the ongoing investigation of abuse cases in the Catholic Diocese in the Wolverine State:
Michigan law enforcement officials made their first arrests in a statewide investigation into Roman Catholic clergy sexual abuse, the state's attorney general announced on Friday.

Five former Catholic priests have been charged with criminal sexual conduct, Attorney General Dana Nessel said at a news conference. But hundreds, or even thousands, of alleged victims could still remain across the state, she said.

"This is just the tip of the iceberg," she said. "We anticipate many more charges and arrests."

The charges were the latest effort by law enforcement nationwide to hold Catholic officials accountable for sexual abuse in the church. Since Thursday, four of the former priests were arrested in Arizona, California, Florida and Michigan. The fifth faces possible extradition from India.

Michigan began its extensive investigation into clergy abuse last August, after an explosive grand jury report in Pennsylvania alleged that bishops and other church leaders covered up widespread child sexual abuse over several decades. That investigation has so far resulted in two convictions, and roughly 1,700 tips to a dedicated clergy abuse hotline. A district attorney in Pennsylvania recently charged a third former priest.

Ms. Nessel estimated that her team had worked its way through only 5 or 10 percent of the hundreds of thousands of documents it seized from the state's seven dioceses last October. The attorney general's office has received more than 450 tips since the beginning of this year, resulting in some of the recent arrests.


Ms. Nessel plans to release a comprehensive report later in the investigation, after pursuing additional charges.


"This is about taking on large-scale institutions that turn a blind eye to victims and making certain we hold all of them accountable," she said in a statement.


The Archdiocese of Detroit continues to pledge its full cooperation with law enforcement, as it has since the investigation began, said Ned McGrath, the public affairs director for the archdiocese.


Law enforcement officials across the country have often been stymied by limits on their ability to prosecute alleged sexual abuse perpetrators, often due to a statute of limitations, the length of time victims have to pursue legal action.

Michigan reformed its statute of limitations laws last summer, after the case against Larry Nassar, the former Michigan State University sports doctor convicted of widespread sexual abuse. The new laws allow victims who were sexually assaulted as minors to file criminal charges until their 28th birthday, or up to 15 years after the incident, whichever is later. Previously, they had until their 21st birthday, or up to 10 years after the incident. The new laws also gave more time for childhood victims to file civil lawsuits.


All of the charges announced Friday were within the statute of limitations, a spokesman for the attorney general said, and were not affected by the recent reform.


Advocates for sexual abuse victims have long pushed to reform statute of limitations laws around the country, but few states have successfully passed changes. New Jersey enacted sweeping changes earlier this month, and will soon allow victims of child sexual abuse to sue their abusers up until they turn 55 or up to seven years after they realized the harm of the abuse.
These arrests are noteworthy in no small part because, until now, many of the Priests whose names have been uncovered in connection with ongoing investigations have turned out to have died years earlier. In other cases, the applicable statutes of limitations had expired so long ago that it was not possible to bring charges against them or the Church even if they were still alive. In Michigan, though, the second issue is largely moot at this point thanks to the the fact that, due to the Larry Nassar case, the state legislature had amended the statute of limitations to make it easier to bring charges against people accused of abusing people who were under 18 at the time of the incident. Nassar, of course, had been the team doctor at Michigan State and at the US women's gymnastics program who was convicted of abusing hundreds of young women, including at least one former Olympian. Nassar has since been sentenced to what amounts to the rest of his life in prison.
With respect to the church abuse scandal, these arrests are just the latest development in what has been something of a second wave of revelations regarding clergy abuse that has hit the Catholic Church over the past year or two. To a large degree, it started with a report issued in August by a Pennsylvania Grand Jury regarding sexual abuse by Catholic clergy in that state and the role that Church hierarchy played in covering up those reports by methods such as moving Priests from one Parish to another, or otherwise reassigning them to duties where they would be outside the jurisdiction of local authorities. After several years of investigation, the Grand Jury uncovered more than 300 instances of Priests involved in the abuse of as many as over 1,000 children over the years that the investigation covered. The report found cases of abuse that covered nearly all of the state's diocese and included actions or omissions by several Bishops and other Church authorities. The most prominent name on that list was Donald Wuerl, who had been the Bishop of Pittsburgh before being promoted to become Archbishop in Washington, D.C. Wuerl was later elevated to Cardinal. Eventually, after pressure from several quarters, Pope Francis accepted Wuerl's resignation, although he remains in his position pending appointment of a successor. Most recently an investigation by law enforcement in Illinois led to the discovery of more than 500 Priests who had been accused of at least one instance of abuse of a minor. None of those instances were reported to law enforcement at the time they were made public. Just based on these numbers alone, that makes for more than 1,000 Priests nationwide who have been credibly accused of abuse. No doubt, the actual number is higher.
These developments led a number of other states to open investigations similar to the one in Pennsylvania and the Department of Justice in Washington has also begun a nationwide investigation. As part of that investigation, the Department has notified Church officials around the country to ensure that any documents in their possession or control regarding the scandal are preserved for possible future subpoenas. This notification, which puts the subject of an investigation on notice and could be grounds for future charges of obstruction if it is not complied with, was sent to all 145 diocese and 32 diocese in the United States, a strong indication of just how sweeping the Federal investigation is likely to be and that it is likely to be an investigation that lasts for a considerable period of time. At the same time, the U.S. Conference of Catholic Bishops directed its members to launch their own internal investigation and, while the Vatican tried to keep those reports from being made public before being reviewed by Rome, many Bishops, including those in New Jersey and elsewhere, released the results of the investigations in their diocese anyway. Those reports identified hundreds of Priests, some of whom had been defrocked or left the Priesthood at some point, which of course means that there could be thousands of victims out there who have yet to come forward.
Obviously, the priests who have been arrested are entitled to the same presumption of innocence in court that everyone charged with a crime is. At the same time, though, these latest developments are just the latest evidence that, contrary to what it claimed, the Catholic Church did not put this scandal behind it when these revelations started coming out in the late 1990s. Instead, the coverups continued at both the diocesan level and higher, with at least some of the details of those coverups known by leaders such as Pope John Paul II who, for all the laudatory comments made about his Papacy, never fully acknowledged the truth about the abuse scandal. His successor, Benedict XVI did a better job in that regard, but he too didn't really go a far as he needed. Even Pope Francis, who has spoken out against the abuse louder than his predecessors, has been slower to move than one could have hoped. With these latest revelations, and the increased pressure of investigations here in the United States at the Federal and State levels and around the world, that finally seems to be changing. I can't help but feel, though, that it's much too little much too late and that the people who helped engineer the coverups, who now hold positions of power in the Curia in Rome, will never be brought to justice.