Florida Bill Would Ban Food Stamps For 'Unhealthy' Food
Once again, a government entity thinks the average person is too dumb to take care of themselves.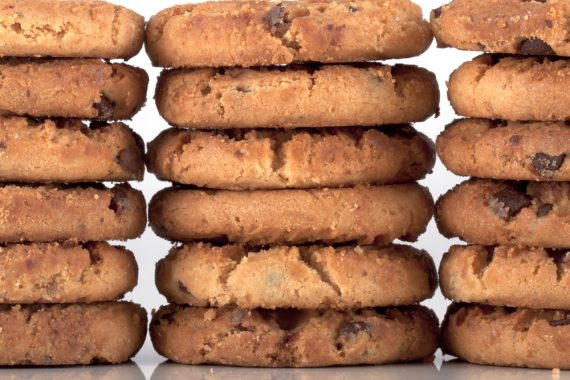 A bill currently making its way through the Florida legislature would bar the use of food stamps for allegedly unhealthy foods:
Florida's poor can use food stamps to buy staples like milk, vegetables, fruits and meat. But they can also use them to buy sweets like cakes, cookies and Jell-O and snack foods like chips, something a state senator wants stopped.

Sen. Ronda Storms, R-Valrico, also wants to limit other welfare funds, known as Temporary Assistance For Needy Families, from being used at ATMs in casinos and strip clubs and anywhere out of state. The bill comes after reports that the debit cards welfare recipients now receive were used in those places, as well as locations in Las Vegas and the Virgin Islands in a small percentage of cases, but the state does not track what items were purchased.

The bill recently passed a committee. A companion bill in the state House companion is being considered by a subcommittee.

The bill would also require the state to launch a culturally sensitive campaign to educate people about the benefits of a nutritious diet. Supporters say it would help recipients follow healthy eating habits and prevent taxpayer funds from being used to purchase luxury foods like bakery cakes when they can whip up a cheaper box mix.

"Most individuals using public assistance dollars are using the funds to get by and to provide for their families. However, we should do what we can to prevent dollars intended to help Florida's poorest families from being spent in the wrong places," Storms said in a statement.

But critics say the government shouldn't dictate what people eat.

"What I choose to ingest even though I may be on food stamps, that's at my discretion. I don't need government telling me what I can and cannot purchase," said Rep. Gwyndolen Clarke-Reed, a Pompano Beach Democrat who voted in committee against the bill (SB 1658). She said the bill is demeaning and invasive and she worries the education campaign would imply to "minorities and low-income folks that they're not intelligent enough to make selections on the foods they want."
Were it not for the fact that this bill is actually making progress in the legislature, it would be easy to laugh it off as the work of a lone nut legislator, but even then the paternalism here would be hard to miss. As with other, more broad, efforts by government to either ban or heavily tax certain supposedly unhealthy food items, we're dealing with a group of people who think they know better than the people they serve what is good for them. Not to mention the fact that the proposed law also apparently assumes that people who are food stamps are too stupid to know how to bake things on their own. Perhaps it's just the fact that they're too busy to pretend to be Martha Stewart, did anyone give that one any thought?
In any event, this isn't the first time that a state has tried to utilize the food stamp program to regulate what people eat:
The state Department of Children and Families, which oversees the food stamp program, would have to get federal approval from the U.S. Department of Agriculture to implement the bill if it passes, which may be tricky since no other states have been successful. The federal government spent nearly $5 billion last year to help about 3 million Floridians, as an increasing number are relying on the program in a sour economy. The average monthly benefit in the state is about $140 per person, according to the USDA.

In 2004, Gov. Tim Pawlenty tried to make Minnesota's welfare program the first in the country to ban recipients from buying candy with food stamps, but feds didn't go for it. Last year, New York City applied for a waiver to restrict the sale of soda and sugary drinks, but that was also denied. Iowa, California and Texas have proposed similar bills in the past two years, but nothing has been passed into law, according to at the National Conference of State Legislators.

The waivers often require cumbersome negotiations with federal officials and, if granted, cannot originally be applied statewide. The USDA requires a control group, meaning it must be started as a pilot program in a few counties, and be evaluated by an outside party, said Sheri Steisel, director of human services policy for NCSL.
So even if this thing does pass the legislature and get signed in to law, there's no guarantee it will ever get implemented. Here's an idea though, instead of trying to regulate what people on food stamps eat, maybe the Florida legislature should be concentrating on creating the conditions that make it unnecessary for them to be on food stamps to begin with.
More broadly, though, this is yet another example of the Nanny State attitude that has motivated such actions as the bans on fois gras in Chicago and New York and the continuing calls by some "public health advocates" for excise taxes on sodas and other beverages. More recently, an article in a recent issue of Nature argues that sugar is just as toxic as alcohol and tobacco:
Sugar meets the same criteria for regulation as alcohol, the authors wrote, because it's unavoidable, there's potential for abuse, it's toxic, and it negatively impacts society. They write that sugar is added to so many processed foods that it's everywhere, and people eat up to 500 calories per day in added sugar alone. Sugar acts on the same areas of the brain as alcohol and tobacco to encourage subsequent intake, they wrote, and it's toxic because research shows that sugar increases disease risk from factors other than added calories, such as when it disrupts metabolism.

"Many people think that obesity is the root cause of these diseases," they wrote. But 40 percent of normal-weight people are developing diseases like diabetes, hypertension, lipid problems, heart and liver disease. "Obesity is not the cause; rather, it is a marker."

That's why it's time that the government steps in and regulates sugar in ways similar to tobacco and alcohol, the authors wrote. That includes taxes, age restrictions and other policies to control the distribution of sugar.

"We are now seeing the toxic downside," co-author and sugar researcher Lustig, a professor of clinical pediatrics at the UCSF Center for Obesity Assessment, Study, and Treatment, told WebMD. "There has to be some sort of societal intervention. We cannot do it on our own because sugar is addictive. Personal intervention is necessary, but not sufficient."

Dr. Marion Nestle, professor of nutrition, food studies, and public health at New York University, told HealthPop that she agrees that it's time for policy changes, since many Americans take in roughly 25 percent of their daily calorie intake through sugar.

"I don't think people have any idea how many calories they take in when they take in soft drinks – particularly because they are consumed in such large quantities," Nestle said. She thinks regulation could eventually be possible, since many local governments are already enacting policies to curb sugar in schools or tax sodas.

"If you have enough of those, the federal government can step in."
Of course it can because Congress and the bureaucrats at the FDA know what's good for us better than we do. Or at least that's the attitude that pervades this type of argument. If this kind of study were pointed toward the idea of greater public health education it wouldn't necessarily be such a bad thing. Teaching the importance of a health diet at a young age is a good thing, after all. But that's not what they're talking about, as one of the study co-authors makes clear in a CNN Op-Ed where she calls for "supply side controls" on sugar like taxes on products with sugar, and even setting age limits on the purchase of products with sugar in them. Imagine having to show ID the next time you want to buy a 20-oz bottle of Coke at a 7-11 in the middle of a long road trip. That's the kind of world these people want, because they think we're too dumb to make our own decisions.
The idea that sugar, a substance that has been part of human diets for thousands of years is a toxic substance is simply absurd. The idea that sugar itself, or saturated fat or any other single substance is responsible for the obesity problem in this country is absurd. For the most part, obesity has become an issue in modern society because our bodies have not caught up to the sedentary lifestyle and rich diets that life in a 21st Century society makes possible. Considering that it wasn't too long ago in history that people were worrying about having too little to eat (and that some people in the world still do worry about this), the fact that there are people seriously talking about increasing the power of the state because people eat too much is really kind of silly. The only thing that will change the conditions that these study authors, and the sponsor of the Florida bill, complain of are changes in behavior that come about voluntarily. The heavy hand of the state isn't going to accomplish anything other than making life more difficult and less enjoyable.
Cookies Image via Shutterstock