Florida To Set Race-Based Academic Goals
Florida's new education policy essentially assumes that minority students cannot do as well as their peers. That's a mistake.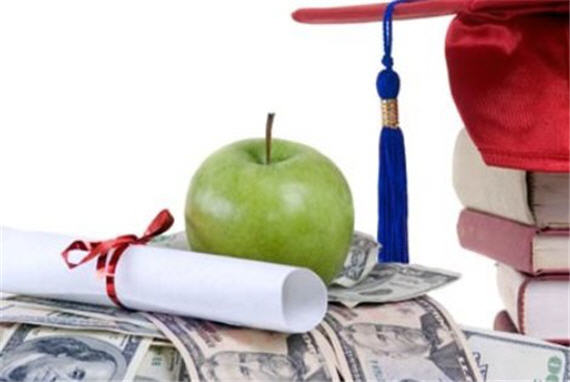 The State of Florida is apparently going forward with a plan that will create differing academic goals for students based on their race:
The Florida State Board of Education passed a plan that sets goals for students in math and reading based upon their race.

On Tuesday, the board passed a revised strategic plan that says that by 2018, it wants 90 percent of Asian students, 88 percent of white students, 81 percent of Hispanics and 74 percent of black students to be reading at or above grade level. For math, the goals are 92 percent of Asian kids to be proficient, whites at 86 percent, Hispanics at 80 percent and blacks at 74 percent. It also measures by other groupings, such as poverty and disabilities, reported the Palm Beach Post.

To expect less from one demographic and more from another is just a little off-base," Juan Lopez, magnet coordinator at John F. Kennedy Middle School in Riviera Beach, told the Palm Beach Post.

JFK Middle has a black student population of about 88 percent.

"Our kids, although they come from different socioeconomic backgrounds, they still have the ability to learn," Lopez said. "To dumb down the expectations for one group, that seems a little unfair."
Not just unfair, it seems counterproductive and almost as if you're returning to some kind of form of quasi-integration where poor minority students are just going to be assumed to be less intelligent than their counterparts. While I'm no education expert, that doesn't strike me as the kind of policy that is going to have any chance of actually helping these students. Instead, Florida seems to be resigned to just pushing them along through the school system by assuming they cannot possibly measure up to the academic levels of their peers, and then handing them a High School Diploma at the end of the process that will be of questionable value because it won't represent the same level of academic achievement as the ones given to other students for whom greater academic success was demanded. How, exactly, does that help these students break out of the situation that they are in? It seems to me that all it really does is guarantee that they'll be stuck where they are, and given very little hope that they'll ever be able to make anything better of themselves.
Part of the problem here, of course, are the fact that School Districts need to comply with Federally-set academic goals to begin with thanks to the No Child Left Behind Act, a bill based by a Republican President and Congress that vastly increased Federal control and influence over education at the local level. This becomes a bigger problem for schools in poorer areas than it does for suburban schools, not just because the suburban schools generally have more money but because the students that go to those schools generally grow up an in environment where parents are far more involved in their child's education. Kids who go to school in poor, predominantly inner city, schools often end up having one hand tied behind their back by virtue of the fact that they come from single parent households, or their parents quite simply don't give a crap about their education. There's not a whole lot that more money for an inner city school can do to fix a broken home.
It strikes me, though, that there are better ways to deal with that problem other than making an assumption students from certain racial and ethnic groups are destined to do worse than their peers regardless of all other factors. One answer might be to relax the requirements for school districts in these areas, as Jazz Shaw suggests in his post on this policy yesterday. The one danger I see in that, though, is that it has the potential to coddle ineffective administrators and teachers rather than actually helping the students. The other option, of course, is to expand the opportunities available to these students through Charter Schools, vouchers, and similar programs. Where they've been tried, Charter Schools have been quite effective in raising academic performance among poor and minority children, and vouchers give parents who do care the opportunity to take their children out of a failing school rather than dooming them to a lost education. There may be other options that can be tried in addition to these, but it strikes me that anything would be better than basically saying that Latino and African-American children can't do as well as white and Asian children so we should just expect less out of them. That's the kind of policy that ends up becoming a self-fulfilling prophecy.