Florida To Vote On Medical Marijuana Legalization In November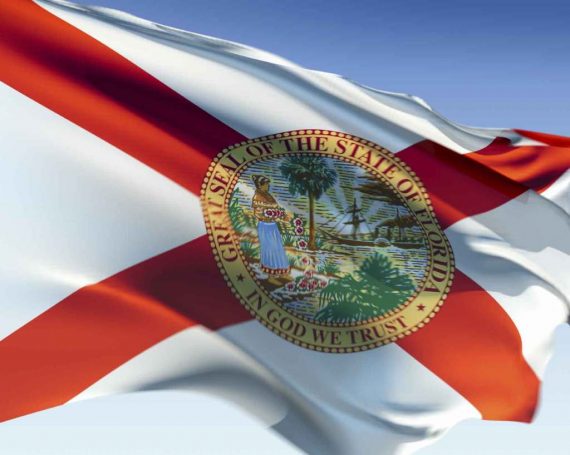 Florida could become the next state to legalize marijuana for medicinal purposes depending on the fate of a ballot initiative that will appear on the ballot in the Sunshine State this November:
(Reuters) – Florida voters will decide in November whether to legalize medical marijuana after the state Supreme Court on Monday approved an initiative to put the measure on the ballot.

Florida's Republican Party leadership had opposed the wording of the ballot measure, saying it was too vague and misleading and that it would allow almost anyone to obtain marijuana for the slightest medical complaint.

A bitterly divided state Supreme Court voted 4-3 on Monday to allow the medical marijuana initiative to go on the November ballot, saying it met all legal requirements.

If the petition is backed by 60 percent of voters in November, Florida would become the first Southern U.S. state to approve marijuana for medical use, joining 20 other states.

A Quinnipiac University Polling Institute survey late last year showed 82 percent public support for the amendment if it was put on the ballot. A constitutional amendment in Florida requires 60 percent voter approval for adoption.

In an unsigned 44-page ruling, the high court held that the ballot title and summary wording "are not clearly and conclusively defective."

It went on to say the proposed amendment gave voters "fair notice as to the chief purpose and scope of the proposed amendment, which is to allow a restricted use of marijuana for certain debilitating medical conditions."

Organizers of the "United for Care" campaign had succeeded on Friday in topping the signature requirement of 683,000 verified voter petitions from across the state.

"We're obviously thrilled with the results," said Ben Pollara, campaign manager for the ballot drive. "The voice of Floridians will finally get to be heard on this issue."
If the numbers from the poll hold up, then this measure should pass the 60% threshold quite easily and will likely further efforts to at least allow marijuana to be used by people for whom it would have a medicinal or palliative effect to get some relief. The ideal solution, of course, would be decriminalization if not legalization but every little step in that direction is worth appreciating.