For $20,000, George R.R. Martin Will Kill You Game Of Thrones Style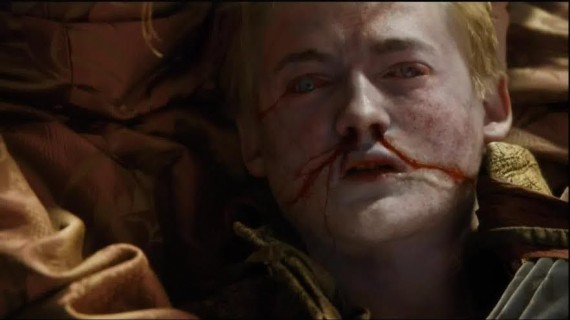 Game Of Thrones author George R.R. Martin will kill you for $20,000:
Author George R.R. Martin's donation campaign to save wolves has found fans scrambling for the chance to be a doomed character in the next installment of the A Song of Ice and Fire series

From crushed skulls to having molten gold poured onto one's head, death on the Game of Thrones is seldom civilized. And for a donation of $20,000, author George R.R. Martin is offering fans a chance to meet their own gory end — not on screen but in his next novel.

While details of the death will be decided by Martin, the winner can choose what title they'll hold in Westeros, including Lord, Lady, Septon, Maester or Knight, among others.

Although it comes at a hefty cost, Martin's offer is for a good cause. All money collected from the crowdfunding campaign will go to Wild Spirit Wolf Sanctuary — which houses more than 60 wolves and wolf-dogs, many of them rescued — and the Food Depot of Santa Fe, N.M.
Martin may be on to something here. Perhaps he could raise even more money by auctioning off an appearance in one of his books' more explicit scenes…….