Former Editor Of News Of The World Arrested In Hacking Case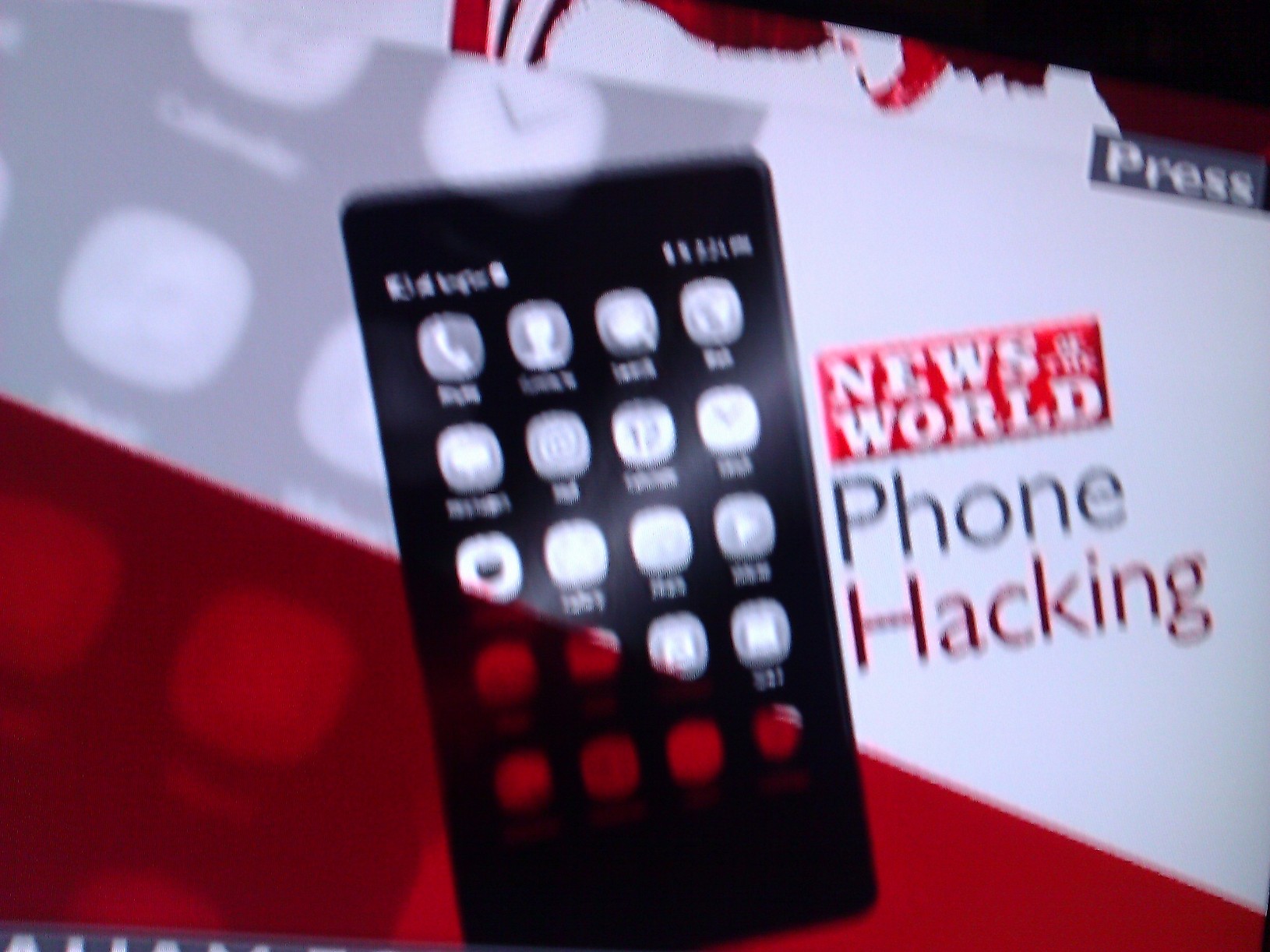 The legal shoes are starting to drop in the News Of The World phone hacking scandal
Former News of the World editor Andy Coulson has been arrested by police investigating phone hacking and corruption allegations.

Ex-NoW royal editor Clive Goodman, jailed in 2007 for phone hacking, has been arrested over corruption claims.

It came as Prime Minister David Cameron defended his decision to employ Mr Coulson and announced two inquiries – one led by a judge – into the scandal.

Mr Coulson has denied any knowledge of phone hacking while he was NoW editor.

(…)

Mr Coulson, 43, was arrested at 1030 BST on Friday by detectives investigating allegations of hacking the phones of various people in the news and is also being questioned about corruption allegations.

He was arrested by appointment at a south London police station and is in custody.

A number of suited men, thought to be police officers, entered Mr Coulson's south London home with large plastic crates at about 1200 BST.
Meanwhile, police are also investigating allegations that thousands of emails between News Corp executives and the paper have been deleted:
Police are investigating evidence that a News International executive may have deleted millions of emails from an internal archive, in an apparent attempt to obstruct Scotland Yard's inquiry into the phone-hacking scandal.

The archive is believed to have reached back to January 2005 revealing daily contact between News of the World editors, reporters and outsiders, including private investigators. The messages are potentially highly valuable both for the police and for the numerous public figures who are suing News International.

According to legal sources close to the police inquiry, a senior executive is believed to have deleted 'massive quantities' of the archive on two separate occasions, leaving only a small fraction to be disclosed. One of the alleged deletions is said to have been made at the end of January this year, just as Scotland Yard was launching Operation Weeting, its new inquiry into the affair.

The allegation directly contradicts repeated claims from News International that it is co-operating fully with police in order to expose its history of illegal news-gathering. It is likely to be seen as evidence that the company could not pass a 'fit and proper person' test for its proposed purchase of BSkyB.

A Guardian investigation has found that, in addition to deleting emails, the company has also:

• infuriated police by leaking sensitive information in spite of an undertaking to police that it would keep it confidential; and

• risked prosecution for perverting the course of justice by trying to hide the contents of a senior reporter's desk after he was arrested by Weeting detectives in April.
The newspaper may be closing, but something tells me that this story is far from over.