Former Head Of News International Arrested In Hacking Probe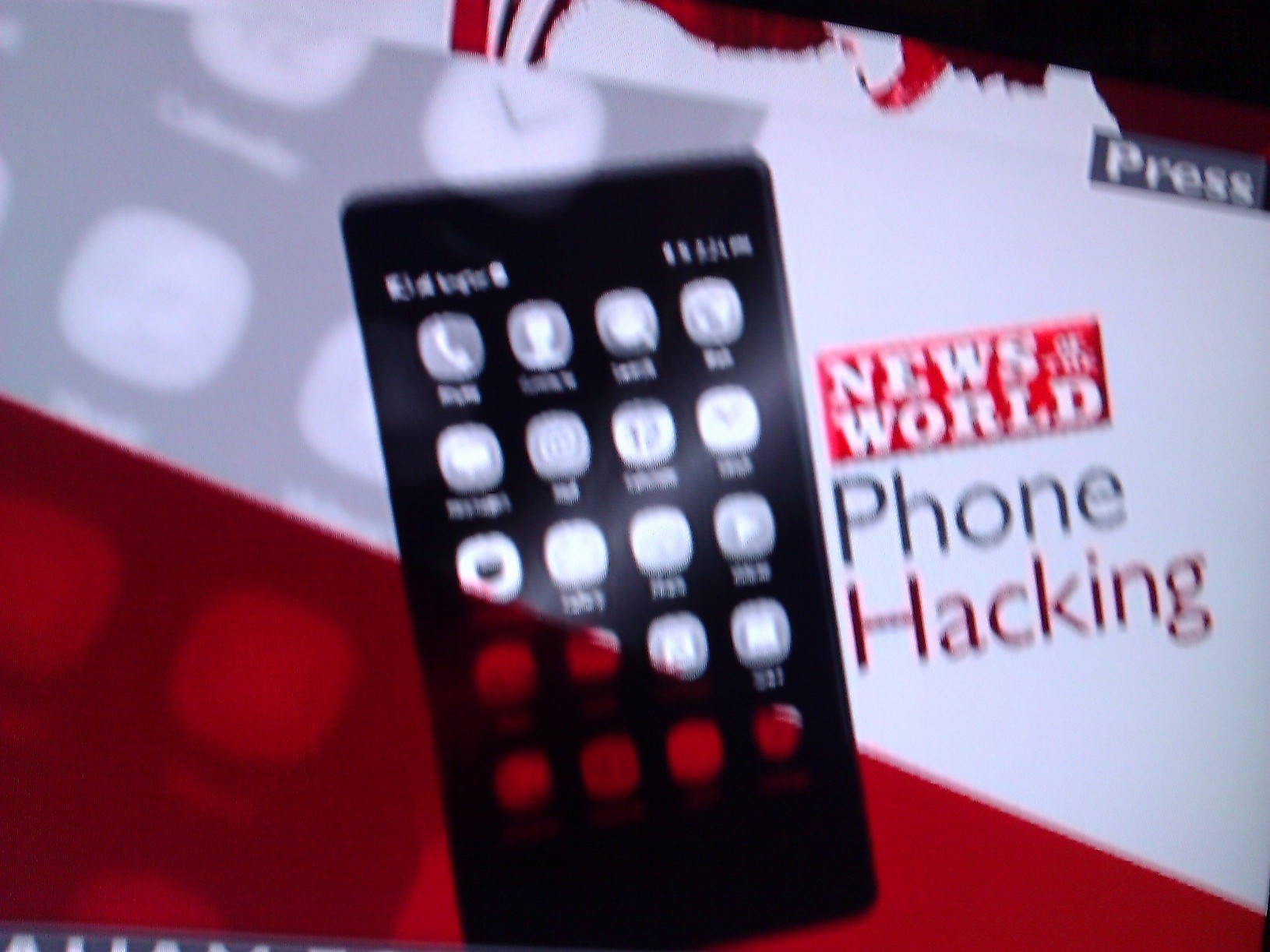 Rebekah Brooks, who ran Rupert Murdoch's media operations in Britain until just a few days ago, is now the biggest name arrested in the still-unfolding hacking scandal:
The British police on Sunday arrested Rebekah Brooks, the former head of Rupert Murdoch's media operations in Britain, according to a former associate at News International, the newspaper group at the heart of a phone-hacking scandal convulsing the Murdoch empire, the British political elite and the police.

A police statement did not identify her by name but said a 43-year-old woman had been detained for questioning by officers investigating both the phone-hacking scandal and payments made to corrupt police officers. A News International official, speaking on the condition of anonymity, confirmed that Ms. Brooks had been arrested.

Britain's Press Association news agency said she was arrested by appointment at a London police station at approximately midday and remains in custody.

The move came just two days after the embattled Ms. Brooks quit as chief executive at News International, the latest maneuver as the Murdoch family struggled to contain the fallout from a scandal.
The Guardian as the statement from police:
"The MPS [Metropolitan police service] has this afternoon, Sunday 17 July, arrested a female in connection with allegations of corruption and phone hacking.

"At approximately 12.00 a 43-year-old woman was arrested by appointment at a London police station by officers from Operation Weeting [phone hacking investigation] together with officers from Operation Elveden [bribing of police officers investigation]. She is currently in custody.

"She was arrested on suspicion of conspiring to intercept communications, contrary to Section1(1) Criminal Law Act 1977 and on suspicion of corruption allegations contrary to Section 1 of the Prevention of Corruption Act 1906.

"The Operation Weeting team is conducting the new investigation into phone hacking.

"Operation Elveden is the investigation into allegations of inappropriate payments to police. This investigation is being supervised by the Independent Police Complaints Commission.

"It would be inappropriate to discuss any further details regarding these cases at this time."
Brooks was supposed to join Murdoch Sr and Jr in hearings before a Parliament committee this week. It now seems unlikely that will be the case.