Fourth COVID Dose May/May Not Be Needed
Mixed messages from the pharmaceutical companies.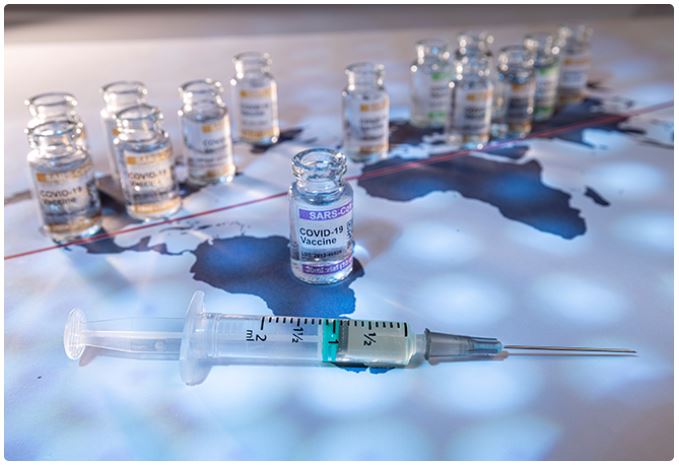 Axios/YahooNews ("Moderna president: 4th vaccine dose only necessary for certain groups"):
A fourth dose of the COVID-19 vaccine will likely only be necessary for elderly and immunocompromised people but not for the general public, Moderna president Stephen Hoge told Business Insider on Monday.

[…]

For those who are immune-compromised, those who are older adults, over the age of 50 or at least 65, we want to strongly recommend and encourage [a fourth shot], the same way we do with flu vaccines," Hoge said.

But Hoge stopped short of recommending fourth doses of the vaccine for the general public and said he doesn't expect "any kind of recommendations that would be across the board for everyone."

"Whether or not public health continues to recommend it for everybody is a more complicated thing, because not everybody's wanting to get the first couple ones."
The Hill ("Pfizer CEO says a fourth booster shot 'is necessary'"):
Pfizer CEO Albert Bourla said on Sunday that a fourth dose of the COVID-19 vaccine will be necessary to continue to help keep hospitalizations manageable and sicknesses more mild.

"Right now, the way that we have seen, it is necessary, a fourth booster right now. The protection that you are getting from the third, it is good enough, actually quite good for hospitalizations and deaths," Bourla said while appearing on CBS's "Face the Nation."

"It's not that good against infections but doesn't last very long. But we are just submitting those data to the FDA [Food and Drug Administration], and then we will see what the experts also will say outside Pfizer," he added.

[…]

Countries including Israel, Chile and Germany have already begun recommending fourth COVID-19 doses for high-risk groups.

"Face the Nation" host Margaret Brennan asked Bourla if he expects to be able to avoid the same confusion over booster shots that came about when the third vaccine dose was being deployed.

"I think so. And I think right now we need to be very well coordinated, CDC [Centers for Disease Control and Prevention], FDA and the industry so that we are all providing to the American people and to the world a cohesive picture rather than confusion," he said.
Given that both firms stand to make a lot more money if annual boosters become routine, one presumes this difference is one of prognostication and risk assessment rather than greed. It may also be that Moderna's version of the mRNA vaccine is slightly more effective long term than Pfizer's.
Ultimately, I'll do whatever the CDC and/or FDA recommend. Thus far, at least, everyone in my family has had relatively mild adverse effects after the shots (the wife and I have had three Moderna jabs, the four kids over 13 have had three of the Pfizer, and the 10-year-old has had two of the Pfizer). Thus far, none of us have had COVID. I'd like to keep it that way.