Free Checking and Rewards Programs: Poor Subsiziding the Rich?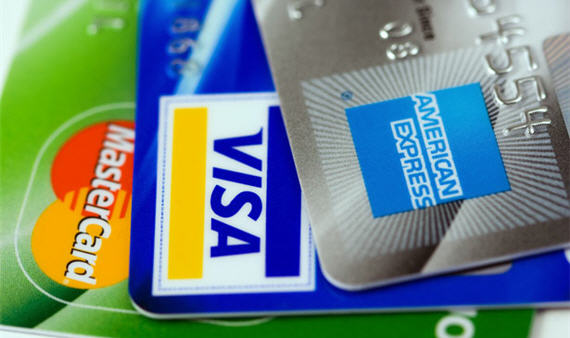 Those of us who enjoy "free checking" from our banks are likely to stop doing so in the near future, as the government is outlawing overdraft fees that prop them up.    Felix Salmon thinks this a very good thing:
Checking is never free, but in recent years banks have been able to conjure the illusion of free through a system of regressive cross-subsidies, where the poor pay massive overdraft fees and thereby allow the rich to pay nothing.
Kevin Drum concurs and adds:
Basically, what banks have learned is this: it's mostly poor people who pay overdraft fees. That makes sense, of course: they're the ones most likely to run out of money, aren't they? The thing is, it's easy to fool unsophisticated consumers into not noticing these fees, or into thinking that they'll never have to take advantage of them. But banks know better. They know to three decimal places how often low-income customers are likely to screw up slightly and overdraw their account by twenty bucks. And when they do, they're charged obscenely more than the actual cost of servicing the overdraft. So who benefits? I do. I always have plenty of money in my checking account and I've never overdrawn it. So the entire debit card system is, for me, free.
This seems obvious enough.  It really is outrageous to charge someone $40 for writing a check for $1 more than they have in their account.   Yes, people should know how much money's in their account and avoid writing checks for more than that.  But there's such a thing as proportionality.   And banks have insidious ways of piling penalties upon penalties in overdraft circumstances.   Given that banks have adopted this practice across the board, mere caveat emptor isn't enough.
Not as obvious is the issue of credit and debit card rewards programs.
Salmon:
Interchange fees are a cross-subsidy too: this time it's merchants who help pay for the checking accounts of the rich. In fact, they do more than pay for their checking accounts, they pay them a nice tax-free income, when the rich people accept debit rewards cards.
Drum:
Banks charge merchants far more in interchange fees than it costs to actually run their payment networks, and merchants pay because they have no choice. Visa and Mastercard are functional monopolies, so if you want to do business with them — and what merchant can afford not to? — you have to pay whatever they tell you to pay. This cost gets passed on to consumers, of course, and the poor and working class pay it. The middle class and the rich, however, don't: they basically get the fees rebated in the form of reward cards.

So you have two cases here of a system that costs money to operate, and in which the costs are largely borne by the poor in order to make them free (or cheap) to the better off. If you can sleep easily at night even after you understand how this works, you have a heart of stone.
Now, this is more complicated.   Rich and poor alike enjoy the convenience of debit and credit cards.  Merchants begrudgingly pay card issuing banks exorbitant fees and pass on this cost to rich and poor customers alike.   Presumably, in fact, the rich pay more since they buy more.    But they also get proportionately more of a rebate in the form of "points" that result in free air travel, hotel stays, and the like.   And, presumably, the rich are more likely to accumulate enough points to be worthwhile and, perhaps more importantly, have the money to take advantage of these "free" perks.   After all, once you get to the destination, you still have to pay for lodging, transportation, food, and whatnot.
While not rich, my wife and I are closer to that end of the spectrum than the other.   And we do in fact accumulate a lot of rewards points through both our personal and professional expenditures.    (Another way in which the well-off are more likely to benefit from these programs is through business travel.  Many companies allow employees to keep the frequent flier miles they accumulate on business.   And employees frequently use personal credit cards for business expenses, which are later reimbursed by the company, accumulating yet more points.)
Drum's solution:
Simple: fees that are fair and transparent. Overdraft fees should cover the average actual cost of overdrafts plus a small amount. Interchange fees should cover the actual cost of operating an electronic payment network. Credit card interest rates should cover the risk-adjusted cost of actually loaning out money.

Beyond that, get rid of reward cards, which are surely one of the most ridiculous and unjustifiable frauds ever invented. Seriously: banks deliberately overcharge their customers and then rebate a fraction of it in the most circuitous and confusing way possible? And to make it worse, they do it in a way deliberately designed to transfer wealth from the poor to the rich?
I'm sold on the overdraft fees issue and tend to think he's right on interest rates, although I don't understand the business well enough to know for sure.
I'm not at all sold on the rewards card issue.  Granted, I benefit from them pretty substantially.   More importantly, though, they strike me as smart business.  The various incentives offered by banks and airlines are, first and foremost, loyalty programs.   While they have the effect of transferring wealth in an absurd direction, the intent is quite reasonable:  to encourage customers to prefer one product or service over a competing one.
Because it offers the best incentives, I use my AmEx Blue whenever possible, turning to a Visa card only when a particular merchant won't take AmEx.  Similarly, when booking airline flights and car rentals, our default choice is Delta and Hertz, respectively, using competitors only when the cost differential is substantial, because we're enrolled in their programs.   (Yes, we're enrolled in mileage programs for every airline we ever use.   But Delta is the predominant carrier on the routes we fly most often and it makes sense to consolidate.)
Now, granted, there are other ways to achieve loyalty, including annual fees.   We shop at Costco more than we might otherwise because we've paid for the privilege.  Ditto Amazon, because we're members of the Prime program.   But those are companies that had already earned our loyalty through excellent prices and customer service (including superb returns policies).