From The "I'd Hate To Be This Guy's Lawyer" File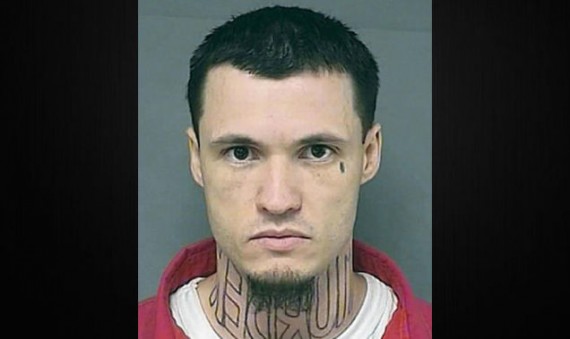 A Kansas man on trial for murder has an interesting tattoo: 
A Kansas man facing first-degree murder charges is trying to convince the government to let him do something about his giant "MURDER" neck tattoo before the trial begins.

The first-degree murder case against Jeffrey Chapman is scheduled to begin next week. Prosecutors say Chapman killed a man in 2011, leaving the body behind in a roadside ditch for hunters to discover.

According to the AP, Chapman's defense attorney is now seeking to have the state bring in a tattoo artist to obscure or remove the giant mirror-image "MURDER" tag. Prosecutors say no, pointing to the fact that Kansas tattoo artists can only work in licensed facilities, a list that does not include jail cells.
Some unsolicited legal advice. First, don't have "Murder" tattooed on your neck, or any other part of your body. Second, don't murder people.