FTAs Pass
After a lengthy wait, free trade agreements with Colombia, Panama, and South Korea have been approved by Congress.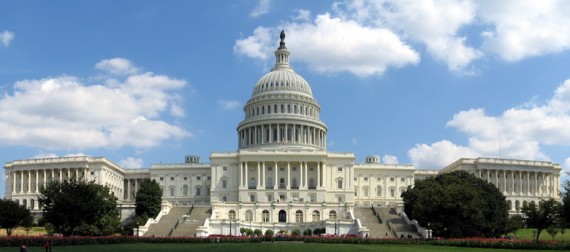 Via the NYT:  Congress Passes Trade Deals, Ending 5-Year Standoff
The House voted to pass the Colombia measure, the most controversial of the three deals because of concerns about the treatment of unions in that country, 262 to 167; the Panama measure passed 300 to 129, and the agreement concerning South Korea passed 278 to 151. The votes reflected a clear partisan divide, with many Democrats voting against the president. In the Senate, the Colombia measure passed 66 to 33, the Panama bill succeeded 77 to 22 and the South Korea measure passed 83 to 15. Senator Harry Reid of Nevada, the majority leader, voted against all three measures.

The House also passed a measure to expand a benefits program for workers who lose jobs to foreign competition by a vote of 307 to 122. The benefits program, a must-have for labor unions, passed with strong Democratic support. The Senate previously approved the measure.
In regards to the significance:
The passage of the trade deals is important primarily as a political achievement, and for its foreign policy value in solidifying relationships with strategic allies. The economic benefits are projected to be small. A federal agency estimated in 2007 that the impact on employment would be "negligible" and that the deals would increase gross domestic product by about $14.4 billion, or roughly 0.1 percent.
These FTAs were originally negotiated by the Bush administration under the now expired Trade Promotion Authority power granted by the Congress to the President.  Under that process (originally called "Fast Track"), Presidents can negotiate trade pacts with foreign governments that do not have the status of formal treaties.  As such, the FTAs can be sent not to the Senate for a 2/3rds vote, but to the House and Senate for an up or down vote.  NAFTA is the most famous of such trade deals.  Interestingly, like NAFTA, the three deals that passed today were negotiated by a Republican president, but shepherded through congress (albeit after a serious delay in this case) by a Democratic president.