Gallup Poll: Americans Divided On Supreme Court ObamaCare Ruling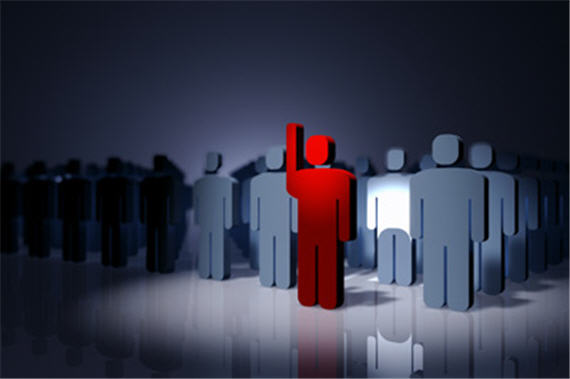 Gallup is out with the first poll of public reaction to yesterday's Supreme Court decision on the Affordable Care Act, and while I will caution everyone to keep in mind that this a "flash" poll, meaning that it is only measuring immediate reactions, and that it is a poll of "Adults" rather that registered or likely voters, the results are interesting:
PRINCETON, NJ — Americans are sharply divided over Thursday's Supreme Court decision on the 2010 healthcare law, with 46% agreeing and 46% disagreeing with the high court's ruling that the law is constitutional. Democrats widely hail the ruling, most Republicans pan it, and independents are closely divided.

This reaction, from a USA Today/Gallup poll conducted June 28, is consistent with Gallup polling on the 2012 Patient Protection and Affordable Care Act earlier this year, which showed roughly equal percentages of Americans calling congressional passage of the act a good thing vs. a bad thing.
Here's the breakdown: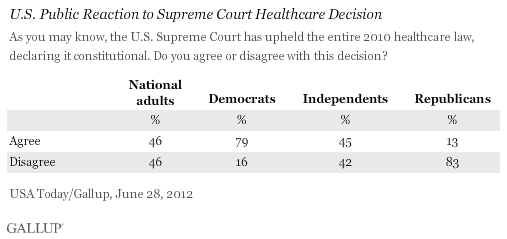 Voters are also somewhat divided on what they think Congress should do next: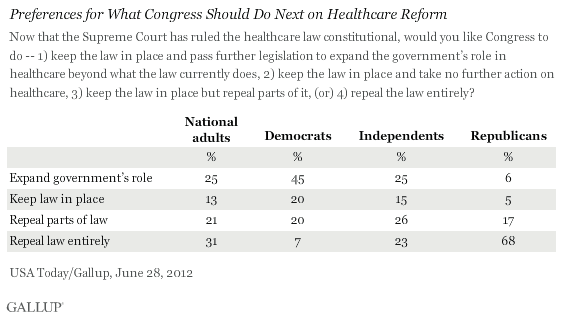 Most importantly, though, 20% of voters say that they would base their vote on a candidates position on health care reform: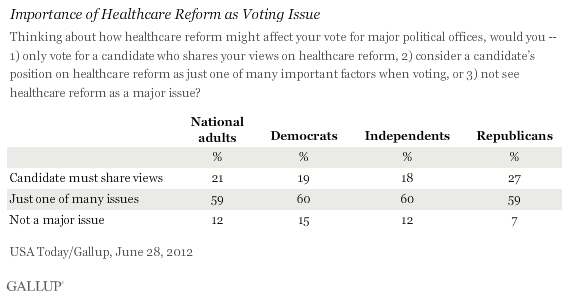 Make of this what you will. As I said in my posts yesterday, it's going to take several weeks at least to know for sure what impact the Court's decision will have on public opinion. At least initially, though, it does not appear that it's going to have a major impact at all.