Gallup Won't Be Polling The 2016 Presidential Primary Races
One of the nation's preeminent polling firms is sitting out the 2016 primaries.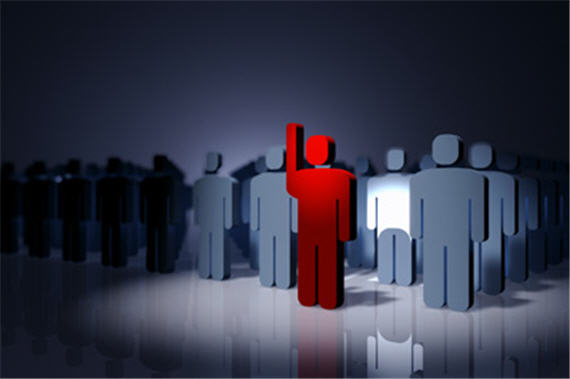 Gallup is getting out of the political polling business, at least when it comes to the Republican and Democratic primary races in 2016:
Gallup has been the country's gold standard for horse-race election polling ever since its legendary founder, George Gallup, predicted Franklin Roosevelt's landslide reelection in 1936.

But after a bruising 2012 cycle, in which its polls were farther off than most of its competitors, Gallup told POLITICO it isn't planning any polls for the presidential primary horse race this cycle. And, even following an internal probe into what went wrong last time around, Gallup won't commit to tracking the general election next year.

It's a stunning move for an organization that built its reputation on predicting the winners of presidential elections. But it comes at a time of unusual tumult in the polling world. Other top-level brands like the nonprofit Pew Research Center have yet to poll the horse race, and still others have expressed concern about the accuracy of polling at a time when fewer people are reachable or willing to talk to pollsters.

Gallup had vowed to examine its methods closely after 2012. And after a lengthy post-mortem, Gallup editor-in-chief Frank Newport promised to be ready "when the next presidential election" arrived. But so far, Gallup hasn't been willing to put its methods to the test.

Newport told POLITICO that Gallup has shifted its resources into understanding issues facing voters — and won't be following the primary horse races, other than asking about how Americans feel about the individual candidates.

"We believe to put our time and money and brainpower into understanding the issues and priorities is where we can most have an impact," he said.

But it's a far cry from this time four years ago, when Gallup had already conducted 11 different surveys of Republicans' presidential preferences.

Its horse-race polls have been missed this time around, because the number of candidates on the Republican side and the ways in which news organizations have attempted to winnow the field for debates have made polls more consequential than they've ever been.

"In this case, the problem is both cause and effect," said Cliff Zukin, a Rutgers professor and the former president of the American Association for Public Opinion Research. "The difficulty in doing this well has caused major players to not participate. That means there's even less legitimacy because people who know how to do this right aren't doing it."

Gallup's reputation is greater than that of any other polling operation, though its track record was never flawless. It was among the outfits that missed Harry Truman's victory over Thomas Dewey in 1948, but 12 years later it won plaudits for nailing John F. Kennedy's razor-thin win over Richard Nixon.

In 2012, many national polls underestimated President Barack Obama's standing leading up to election, but Gallup's failure was especially visible because the Obama campaign had pushed back publicly against Gallup's surveys. When Gallup, in mid-October of that year, released a poll showing Obama and Mitt Romney tied in the swing states, the Obama campaign — led by Joel Benenson, Obama's lead pollster — went so far as to question Gallup's methodology in a public memorandum.

Gallup's final survey showed Romney leading Obama by 1 point — 4.9 points off from the final result, in which Obama prevailed by 3.9 points. It also misidentified the winner. That led to a lengthy and expensive effort by Gallup to retool its methodology, a process the pollster described back in 2013 as aimed at the next presidential election.

Gallup concluded that major parts of its methodology — using live interviewers to creli

"That is certainly one of the advantages that an election provides, and that is an external standard," he said.
Gallup's decision here is understandable for several reasons. The extent to which its horse race polling was so off in 2012 was something that made what was once the nation's most respected polling authority into a target of criticism from campaigns and pundits alike. Given the fact that political polling is only a small part of Gallup's business, and certainly not the part that makes money for the company, their revenue comes from the private polling that they do for businesses and advocacy groups who have long relied on Gallup to guide them on everything from business decisions to political strategies regarding an issue they are concerned about, and the 2012 polling that Gallup did proved to be quite embarrassing. That final Gallup poll that showed Romney ahead of President Obama by one point was just the final straw in a series of polls that seemed to be far more favorable toward the Republican ticket than most of the other polling. That's why Galllup ended up being ranked along with Rasmussen as being among the least reliable pollsters of the 2012 cycle. That's not exactly great public relations that makes money by selling its surveys to clients.
Gallup made an effort to explain what had gone wrong with its polling models in 2012, and promised that it would correct those errors going forward, but it seems that the taint of the inaccurate 2012 polling never went away. Combine that with the fact that this year's election cycle seems to be presenting a dilemma to some pollsters thanks to the rise of Donald Trump and Bernie Sanders, and it's easy to see why Gallup might want to at least sit the primary races out before diving into the 2016 General Election.