Gay Bar Near Mosque Near Ground Zero
Greg Gutfeld claims to be working to build a gay bar next door to the controversial Cordoba House Muslim cultural center a few blocks from Ground Zero.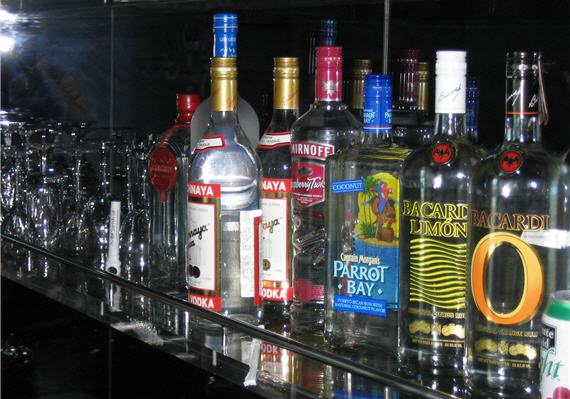 Greg Gutfeld claims to be working to build a gay bar next door to the controversial Cordoba House Muslim cultural center a few blocks from Ground Zero.
So, the Muslim investors championing the construction of the new mosque near Ground Zero claim it's all about strengthening the relationship between the Muslim and non-Muslim world.

As an American, I believe they have every right to build the mosque – after all, if they buy the land and they follow the law – who can stop them?

Which is, why, in the spirit of outreach, I've decided to do the same thing.

I'm announcing tonight, that I am planning to build and open the first gay bar that caters not only to the west, but also Islamic gay men. To best express my sincere desire for dialogue, the bar will be situated next to the mosque Park51, in an available commercial space.

This is not a joke. I've already spoken to a number of investors, who have pledged their support in this bipartisan bid for understanding and tolerance.

As you know, the Muslim faith doesn't look kindly upon homosexuality, which is why I'm building this bar. It is an effort to break down barriers and reduce deadly homophobia in the Islamic world.

The goal, however, is not simply to open a typical gay bar, but one friendly to men of Islamic faith. An entire floor, for example, will feature non-alcoholic drinks, since booze is forbidden by the faith. The bar will be open all day and night, to accommodate men who would rather keep their sexuality under wraps – but still want to dance.
AllahPundit likes it:
Not an idea that would play well with Christians or Jews vis-a-vis property adjacent to a church or temple, but oh well: If we're going to celebrate tolerance regardless of the sensitivities of the surrounding area, let's celebrate! And the best part? Because, as we've been assured many times, the "Park51″ cultural center will be a model of moderation, gay Muslim men don't have to worry about being seen entering Gut's establishment. Flaunt it all you want, fellas; you're in Moderate Town, U.S.A., on that block. I look forward to the congratulatory Mike Bloomberg press conference.
It's actually an inspired idea, whether intended humorously or spitefully.  Both the bar and the cultural center are in downtown Manhattan, where gays and nightclub patrons are in abundance.   And whether snarky or not, Gutfeld's right: having to put up with the right of others to do things you find offensive is the price you pay for living in a free society.
The conservative blogosphere and Twittersphere, meanwhile, is having fun coming up with names.    Melissa Clouthier nominates "Ground Queero."  She rounds up some others:
Al Gayda — Chuck_Dizzle

The Velvet Sword, Jihard and/or Dome of the Cock — AceofSpades

United 69 — Iowahawkblog

Ba'ath House — DuchessRebecca
As for me, this presents another opportunity to trot out one of the great couplets of all time from the late, great Jerry Reed's "Redneck in a Rock and Roll Bar."
Now, there ain't no sexy dresses
And there ain't no beehive hair
Just boys who look like girls
Who look like boys, who look like Cher
You just don't see wordsmithing like that these days.