GDP Alone Does not Tell the Development Story
Yes, China's GDP growth has been impressive for some time now, but it is not the sole way to understand development.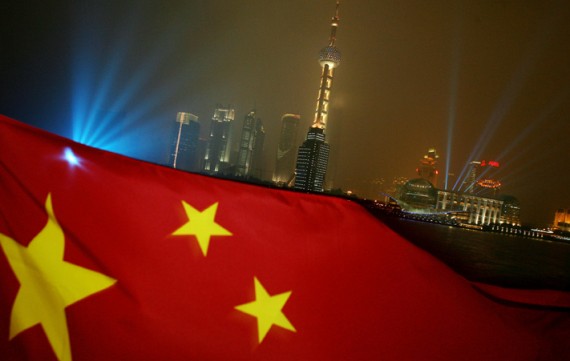 Following on from James Joyner's post on China and the comment thread that ensued, I would note that while China has clearly been engaged in an impressive and sustained growth path, looking just at GDP does not adequately describe China's state of development at the moment.
The following table included the US and China along with the other NAFTA states, the EU,* and the other two BRIC (Brazil-India-China) countries.
| | | | | |
| --- | --- | --- | --- | --- |
| | GDP (PPP) | GDP rank | GDP per capita (PPP) | GDP per capita rank |
| EU | 14,820,000,000,000 | 1 | $ 32,700 | 42 |
| US | 14,660,000,000,000 | 2 | $ 47,200 | 11 |
| China | 10,090,000,000,000 | 3 | $ 7,600 | 126 |
| India | 4,060,000,000,000 | 5 | $ 3,500 | 163 |
| Brazil | 2,172,000,000,000 | 9 | $ 10,800 | 103 |
| Mexico | 1,567,000,000,000 | 12 | $ 13,900 | 85 |
| Canada | 1,330,000,000,000 | 15 | $ 39,400 | 22 |
Source:  CIA World Factbook:  GDP and GDP per capita.
These numbers are instructive in a variety of ways.  First, if we look at the US's NAFTA partners we see that Mexico's economy is larger than Canada's in absolute terms, but that Canada is clearly more developed when we consider the GDP per capita comparison.  And, indeed, this comports with most people's understanding of the differences in the overall development levels of those two economies.
The BRIC countries are especially interesting, insofar as they show some remarkable size in absolute terms, but their per capita numbers belie a situation of uneven development and a great deal of persons who are economically unproductive (which means, in simple terms, that there are a large number of very poor people in these economies).
Another measure would the United Nation's Development Programnme's Human Development Index, which exists on a scale from 1 to 0, which a 1 being perfect development and 0 perfect underdevelopment.   The index combines measures of health, education, and living standards, so goes beyond just GDP or GDP per capita comparisons.  More information on the index can be found here.
The country with the highest HDI according to the 2010 numbers is Norway, with an HDI of 0.938.  The US is 4th with an HDI of 0.902.  Indeed, any case from 0.788 up is considered "Very High Human Development."
China ranks at 89th with an HDI of 0.663.  It is flanked by the Dominican Republic (0.669) and El Salvador (0.659).  These states all fall in the "Medium Human Development" category.
For comparative purposes the developing economy that most readers are familiar with, Mexico, ranks 56th (0.750) and is towards the upper echelons of "High Human Development."
Some other states for the sake of discussion:
| | | |
| --- | --- | --- |
| | HDI | Rank |
| Brazil | .699 | 73 |
| Egypt | .620 | 101 |
| India | .519 | 119 |
| Zimbabwe | .140 | 169 (of 169 ranked countries) |
The entire list is here [PDF].  Just a list of rankings and other stuff can be found here.
So, yes, China has experiences some remarkable growth in the last several decades, and yes, it has become a significant power in the world.  However, the notion that the country has developed to the level of places like Europe or the United States is empirically false.  And, further, to truly understand the size of its economy in comparative terms we have to look beyond just the raw GDP numbers.
And, pursuant to James' post, all this information has to be taken into consideration when evaluating where China is vis-a-vis the US or other cases.  Yes, the Beijing airport is nicer than LAX, but then again a huge percentage of the Chinese population live a peasant lifestyle more akin to the 19th Century than the 21st.  This has to be taken into consideration as well.
(And yes, this is more complicated than a few numbers.  But, then again, this a blog post and not a book.  And, the numbers do tell a tale).
—
*Since the rankings in question start with the EU at #1, it seemed easier to include it in the comparison, even if it is not a national economy, rather than to cause confusion over why the US was ranked #2.