Geography and the American Military
The Army and its officer corps are becoming increasingly Southern and rural. Is this a bad thing? If so, what can we do about it?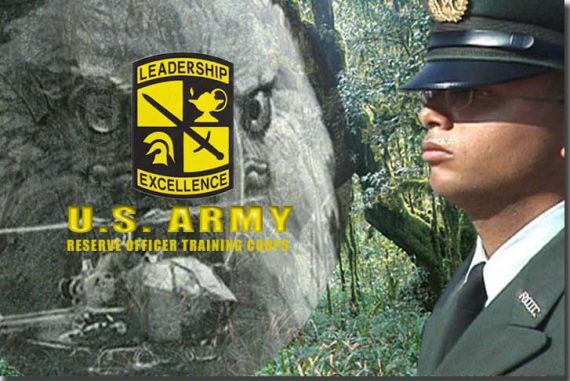 In a WSJ op-ed titled "The Military Should Mirror the Nation," AEI scholars Gary Schmitt and Cheryl Miller lament the Southernization of the officer corps and worry that the ROTC system is exacerbating the trend.  The statistics are indeed rather stark:
Few Americans today have a personal connection to the military. Veterans represent 9% of the total population (a number that continues to decline), and less than 1% serves in any of the military services, active duty or reserves.

Soldiers also come from a narrower segment of society—geographically and culturally—than ever before. Nearly half of all Army recruits come from military families. Southerners disproportionately populate all the branches, while the middle-class suburbs surrounding the nation's largest cities—New York, Los Angeles, Chicago, Boston and Philadelphia—produce relatively few service members despite having a large percentage of the nation's youth population.

[…]

ROTC has become increasingly Southern and rural.

In Virginia, for example, there are 7.8 million residents and 11 Army ROTC programs. New York City, home to over eight million people and America's largest university student population, has two Army ROTC programs. The entire Chicago metro area, with its 10 million residents, is covered by a single Army ROTC program, as is Detroit. Alabama, population 4.7 million, has 10.
Now, some of this is a tad misleading.    Chicago Army ROTC's Fire Battalion serves seven colleges and universities.   And, while Alabama has roughly the same population as the Detroit Metro area, it's much more geographically dispersed.
Still, if military service is an obligation that should be shared by all Americans, it makes sense to reach out.  Andrew Exum:
After my first year at the University of Pennsylvania, the U.S. Army decided our ROTC program should merge with and move down the street to Drexel University, which admittedly made some sense because Drexel had a National Guard Armory on their campus. It is thus one of the quirks of my biography that I was Drexel University's ROTC commander as a college senior despite having never attended Drexel. But the U.S. Army has made a lot of decisions based solely on monetary cost-benefit calculations that have resulted in ROTC withering on the vine in the urban areas of the Northeast and, as Schmitt and Miller point out, a disproportionately small number of military officers hailing from the large middle-class suburbs of our nation's urban centers in the North.

[…]

The U.S. Army, then, needs to be more intentional about recruiting officers outside the American South. It is no coincidence that the only combat arms officer commissioned into the U.S. Army from my class of 2,000+ at Penn was a white southern male. (The other officer commissioned graduated from Penn's top-ranked nursing school.) There is nothing wrong with white southern males, of course (we Scots-Irish are, after all, America's warrior class), but we can hardly claim to accurately represent our nation's awesome cultural, racial, social and ethnic diversity, and there is an argument to be made that a nation's officer corps should do that to some degree. The burden for making that happen falls more heavily on the U.S. Army than it does our nation's university presidents.
While I agree in principle, this problem will be very difficult to solve.  The Southernization of our military is not a new phenomenon.  The only thing that's changed in this regard since my days as a cadet nearly a quarter century ago is that the Army has decided to close tiny programs.
Would it be great if more scholar-athletes from our elite schools, like Exum and his CNAS boss Nate Fick, were joining ROTC and serving their country.  The Army would be a better place if we had more like them.   But it's hard to fault the Army for deciding it couldn't afford a two cadet ROTC program at Penn.  Nor would it make sense to shut down programs at small schools in Alabama with three dozen eager cadets competing for active duty commissions.   Hell, we had four cadets from Talladega College driving 45 minutes each way twice a week to train with us a Jacksonville State.
Yes, allocating our ROTC battalions based on present demand becomes something of a self-fulfilling prophecy.   But, obviously, having built it didn't mean they were coming at Penn.
Maybe the answer — and Cadet Command could be already doing this, for all I know — is to get really aggressive in outreach to students at schools outside the traditional geographic concentrations for officer candidates and ensuring that they have every opportunity to participate at ROTC programs at other schools in the area.  But that's only going to go so far without student interest.