George Pataki Is Running For President For Some Reason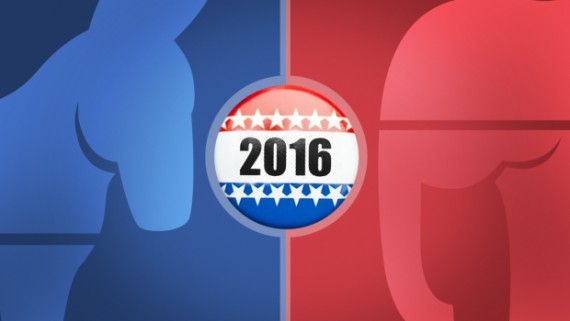 Former New York Governor George Pataki, who has flirted with the idea of running for President in the past, will be entering the race for the Republican nomination next week:
Former New York Governor George Pataki indicated on Wednesday that he would announce his campaign for the 2016 Republican presidential nomination next week in New Hampshire.

Last week, Pataki said he would be in Exeter, the New Hampshire town known as the birthplace of the Republican Party, on May 28 to announce whether he would be a candidate. In an interview on CNN on Wednesday he joked about his trip to the state, which plays a key role in determining presidential nominees.

"There are some things going on in New Hampshire," he said. "I think it's called a primary, something like that, first in the nation."

While stopping short of announcing plans to run, Pataki said he thought conditions had gotten worse globally. "If you have an ability to lead and you sit it out, shame on you."
As with several other recent entries into the race, it's hard to conceive of any reason why George Pataki would be doing this that doesn't involve enhancing his own resume with an eye on either future speaking engagements or a Presidential appointment should the GOP win the election next year. He is sufficiently a non-factor nationally that his name has not even been included in any of the national or state-level polls that have been released so far. One suspects, though, that if he were included he would be down near the bottom of the pack along with candidates like Carly Fiorina, Bobby Jindal, and John Kaisch. Additionally, while Pataki's three terms in Albany were rather successful there's really nothing about his time as Governor that distinguishes him, and the fact that he has been out of office for so long makes it unclear what relevance a job he had more than a decade ago might be to voters in 2015. Finally, there's the simple fact that, while Pataki is a conservative as far as New York politics is concerned, he is decidedly not in sync with the base of the Republican Party.
This is another vanity run, folks.