George Will on Alabama and GOP Politics
On the special election for US Senate in Alabama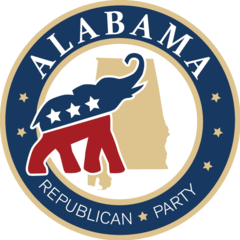 George Will's latest WaPo column looks to Alabama to discuss the contemporary Republican Party, The GOP has become the party of the grotesque:
Southern Gothic is a literary genre and, occasionally, a political style that, like the genre, blends strangeness and irony. Consider the current primary campaign to pick the Republican nominee for the U.S. Senate seat vacated by Jeff Sessions. It illuminates, however, not a regional peculiarity but a national perversity, that of the Republican Party.
As the piece notes, there is currently a fiercely contested primary contest in the state to determine who the GOP nominee will be in the election to replace Jeff Sessions as Alabama's junior Senator.   That contest not only has a number of Alabama-centric issues (as one would expect) but also various elements related to broader national GOP story lines.  At a minimum there is a weird tension in the race created by the President because of his critiques of AG Sessions.  A few weeks ago, the race was about extolling Sessions and Trump, but then Trump called Sessions weak and beleaguered, thus muddying the politics waters a tad.
In a field of nine Republicans, the ones who matter are sitting (appointed) Senator Luther Strange, twice removed Chief Justice of the Alabama Supreme Court Roy Moore and US Representative (AL05) Mo Brooks.  A run-off between two of these individuals is the inevitable outcome of the August 15th primary vote.
Will correctly notes that the campaign has mostly been Strange attacking Brooks (and that the attacks are mostly based on what Brooks said about Trump):
Yet Brooks is the focus of ferocious attacks on behalf of Strange, who ignores Moore. The attacks are financed by a Washington-based political action committee aligned with Senate Majority Leader Mitch McConnell (R-Ky.). This Washington Republican establishment strenuously tried but fortunately failed to defeat now-Sens. Marco Rubio and Ben Sasse, of Florida and Nebraska, respectively, in their 2010 and 2014 primaries. (The Rubio opponent the PAC favored is now a Democratic congressman.) The attacks stress some anti-Trump statements Brooks made while chairman of Ted Cruz's 2016 presidential campaign in Alabama. For example, Brooks criticized Trump's "serial adultery," about which Trump has boasted. The PAC identifies Brooks, a conservative stalwart of the House Freedom Caucus, as an ally of Nancy Pelosi and Elizabeth Warren. Another ad uses Brooks's support for Congress replacing the 2001 Authorization for Use of Military Force with an updated one, and his opposition to interventions in Libya and Syria, to suggest that Brooks supports the Islamic State.

Brooks contributed financially to Trump's general-election effort and has named his campaign bus the "Drain the Swamp Express." He says he supports Trump's "agenda," including potentially its most consequential item — ending Senate filibuster rules that enable 41 senators to stymie 59. Strange sides with McConnell against Trump in supporting current rules. Yet the PAC's theme is that Brooks's support of Trump is insufficiently ardent. Such ardor is becoming the party's sovereign litmus test.
That last point is key.  Despite some talk about Trump being separated from the GOP, the reality continues to seem to be that Trump is very much shaping the party at the moment.
Will concludes:
But, realistically, Alabama's primary says more about Republicans than about this region. A Michigan poll shows rocker-cum-rapper Kid Rock a strong potential Republican Senate candidate against incumbent Debbie Stabenow. Rock says Democrats are "shattin' in their pantaloons" because if he runs it will be "game on mthrfkers."

Is this Northern Gothic? No, it is Republican Gothic, the grotesque becoming normal in a national party whose dishonest and, one hopes, futile assault on Brooks is shredding the remnants of its dignity.
Without commenting on Will's preferences in the GOP nomination race, I have to agree with his overall assessment of the current state of the party.
I think Will is wrong on one key point, however:
In one recent poll, the three candidates are polling in the 20s. Moore is leading; the PAC's attacks are driving some Brooks voters to Moore. Among voters who say they are familiar with all three, Strange is third. A runoff seems certain, and if Moore (sometimes called "the Ayatollah of Alabama") is in it and wins, a Democrat could win the Dec. 12 general election.
I cannot see a scenario in which a Democrat wins this seat.  Moore has his detractors, but the state is extremely red and the Democratic candidate pool is extremely weak. If Moore is nominated, I see him winning the special election easily.
Here's the visual from the column: