George Will: Super Bowl Curmudgeon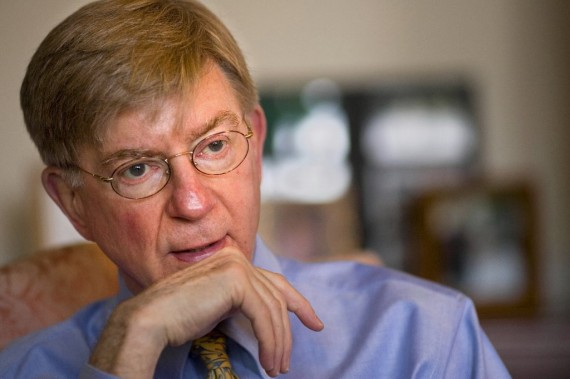 As long as I can remember, George Will's response to any question about the Super Bowl on ABC's This Week has been some variation on pointing out that baseball season is just around the corner. Given that Will has written several books on the game, and has been a regular presence at Nationals games since they came to Washington, this isn't really a surprise. This year was no exception:
On Super Bowl Sunday, ABC's George Will called football a "mistake" on the "This Week" roundtable.

"This is the second-highest calorie day in American life, second only to Thanksgiving, and people are betting and eating," Will said. "Football, as I say, combines violence punctuated by committee meetings called huddles. It just replicates the worst aspect of American life."

"That said, when it's over, pitchers and catchers report in two weeks, and we can go back to reading the newspapers," Will added.

After some prodding, Will guessed that the New York Giants would win the big game.

"I usually root for the team whose victory would make the most liberals unhappy," he said, noting New England's liberal population.
It's nice to know some things never change, and that baseball season is just around the corner.
Here's the video: