George Zimmerman Granted Bail At $150,000
An unusual proceeding, but an unsurprising result.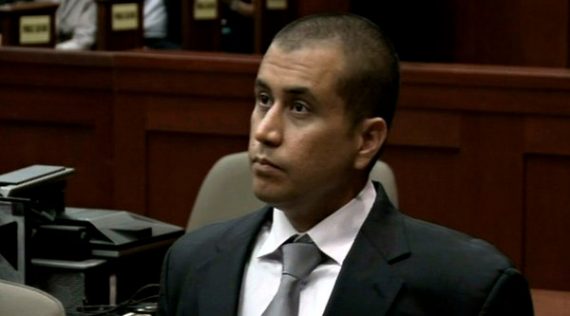 The fact that the newly appointed presiding judge in the Trayvon Martin shooting case ended up granting the Defendant's motion to be released on bail isn't all that unusual, but the manner in which the hearing unfolded was probably surprising to people outside the State of Florida:
SANFORD, Fla. — A Florida judge on Friday set George Zimmerman's bail at $150,000 in the shooting death of 17-year-old Trayvon Martin and imposed restrictions on Mr. Zimmerman's release from jail.

The judge, Kenneth R. Lester Jr., said that Mr. Zimmerman could have no contact with Mr. Martin's family and no access to alcohol or firearms and that his movements would be monitored electronically. Judge Lester also set a curfew that would require Mr. Zimmerman to remain at home from 7 p.m. until 6 a.m. and require him check in with the authorities every three days.

Mr. Zimmerman will not be released from jail on Friday. The judge said that he wanted to make sure that security measures were in place for Mr. Zimmerman, who has received death threats.

In a surprise move, Mr. Zimmerman, a neighborhood watch volunteer who has been charged with second-degree murder for shooting Mr. Martin to death in February,  offered an apology to the victim's parents, who were in the courtroom at Seminole County Circuit Court.

"I wanted to say I am sorry for the loss of your son. I did not know how old he was," Mr. Zimmerman, 28, said, speaking publicly for the first time about the Feb. 26 shooting. "I thought he was a little bit younger than I am. I did not know if he was armed or not."

Mr. Zimmerman's family members also testified that they would assume responsibility for his whereabouts when he is released from jail.

Testifying by telephone, Mr. Zimmerman's wife, Shellie Nichole Zimmerman, said that she would also notify the court and law enforcement officials if she lost contact with Mr. Zimmerman for any reason before his trial.

Judge Lester had agreed to allow Ms. Zimmerman and other members of the Zimmerman family, including his father, Robert, and his mother, Gladys, to testify at the hearing by telephone out of concern for their safety.

Mr. Zimmerman, 28, dressed in a white shirt, dark suit and gray tie, was shackled and wore a somber expression during the proceedings as he sat next to his lawyer, Mark O'Mara.

He showed no expression as his wife calmly answered questions from both Mr. O'Mara and Bernado De La Rionada, an assistant state attorney.

Ms. Zimmerman said she and her husband had been married for almost five years and that she did not believe that he posed a flight risk. She said she spoke with him every day by phone when he was in hiding in the weeks before his arrest.

Mr. De La Rionada asked her whether she believed her husband was a violent person. She replied, "No."

Mr. Martin's parents, Tracy Martin and Sybrina Ö Fulton, sat in the small courtroom during the hearing.
O'Mara's decision to put Zimmerman on the stand was, to say the very least, highly unusual and potentially very risky. Zimmerman has already given several statements to the police as part of the investigation that took place after the shooting, and those statements can be used against him at trial if he chooses to testify most importantly to attempt to impeach his testimony by pointing out alleged contradictions between his testimony and his initial statements. For that reason, it's usually the case that a Defendant will remain silent unless and until the decision is made to put him on the stand at trial. In this case, of course, there seems to be little question that Zimmerman will eventually be required to take the stand and testify regarding the events of that night. In fact, the fact that he's pursuing a self-defense claim pretty much requires that he do so. However, I'm not sure why it was necessary to put him in the stand today for what turned out to be nothing more than attempt to make a statement he has apparently wanted to make to Martin's parents for some time. Based on the reports, it would appear that the cross-examination didn't really harm Zimmermann and neither did the direct questioning. O'Mara's been practicing for several decades now, so I suppose he knows what he's going but this was a highly risky move that could have blown up in the defense's case.
The other unusual part of the hearing came from a quirk in Florida law that allows the defense to use a bond hearing to test the basis for the prosecution's assertion that probable cause exists to have arrested Zimmerman on charges of Second Degree Murder. In that part of the case, O'Mara managed to at least raise some questions about just how strong the prosecutions case is:
State Attorney's investigator Dale Gilbreath testified earlier. O'Mara questioned him about the probable cause affidavit he signed for the second-degree murder charge. Gilbreath said he did not expect to testify at the hearing.

O'Mara grilled Gilbreath on his use of the word "profiling" in describing Zimmerman's behavior that night, asking why he used the term. Gilbreath said the term indicates that Zimmerman saw the teen, then formed an opinion of him not based on any facts.

O'Mara asked Gilbreath about unattributed statements in several sections of the affidavit.

"'Zimmerman confronted Martin.' Those words, where'd you get them from," O'Mara asked.

"According to one of the witnesses that we talked with, there were arguing words going on before this incident occured," Gilbreath said. He said "confronted," the word O'Mara took issue with, was one of probably 30 he could have used.

Prosecutor Bernie De La Rionda then questioned Gilbreath. He asked is there was any evidence that Trayvon Martin shouldn't have been in the neighborhood where the shooting occurred, or was breaking any law. Gilbreath said no.

Gilbreath testified that there is video of Trayvon Martin buying Skittles and iced tea before the shooting. He also said that Trayvon was unarmed.

During further questioning by O'Mara, Gilbreath admitted that the state has no evidence who started the fight. There is also no evidence that Zimmerman didn't walk back to his car after chasing Martin on foot, as the defendant has claimed.

However, he said that Zimmerman's statements, as well as his description of the injuries he suffered, are contradicted by other evidence in the case.
This is obviously just a very early stage of the case and what happened here isn't necessarily relevant at trial, but we're beginning to see the beginnings of what the strategies of the defense in this case is likely to be. Outside the courtroom, ABC News was out this morning with a story of what is apparently a photo of George Zimmerman taken at the scene mere minutes after the shooting showing bloody gashes to the back of his head, which seems to corroborate his version of events to some extent.
As for the decision to grant bail, that is, as I said, unsurprising. Unless there is clear evidence that a defendant is a danger to the community or poses a serious flight risk, there is a predisposition in the law of pretty much every state in the country in favor of granting bail pre-trial. More often than not, the reason people end up sitting in jail before trial can be pinned on the fact that they meet one of those exceptions, that they don't have the assets to meet the bond requirements, or that they don't have sufficient ties to the community to assure the Court that, if released, they won't simply leave the jurisdiction never to return. None of that appears to be the case here. There was apparently some evidence presented of a five year old criminal charge against Zimmerman, subsequently dismissed via pre-trail diversion, involving a fight with what turned out to be an undercover Florida ABC officer and dual restraining orders filed by Zimmerman and a former girlfriend, but the judge clearly didn't think that this amounted to evidence of a threat to the community. Additionally, Zimmerman's wife and family all live in Central Florida and he's turned in his passport. Finally, it is important to remember that George Zimmerman is innocent until he is proven guilty beyond a reasonable doubt. Bail and pre-trial detention are not meant to be punishment, they are meant to ensure the Defendant's presence at trial.  Given all of this, not granting bond would have been highly unusual.