Gingrich to Challenge Florida Results?
Newt may challenge the winner-take-all allocation of delegates.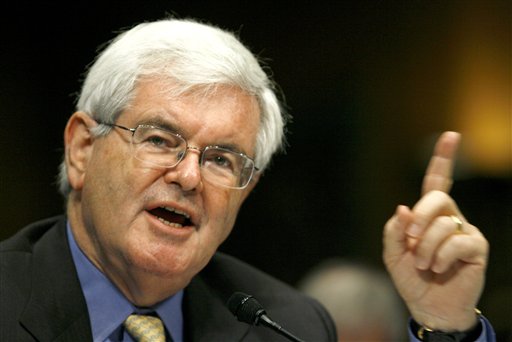 Via Fox News:  Florida primary might not be a done deal
The Newt Gingrich campaign is gearing up to challenge the results of the Florida Republican presidential primary based on the Republican National Committee's own rules which state that no contest can be winner-take-all prior to April 1, 2012. (See RNC memo.)

It was assumed that Mitt Romney, who won Tuesday's contest, would gain all 50 of the state's delegates. But the Gingrich campaign plans to challenge Florida's allocation and demand the delegates be divvied up proportionally. (See Gingrich memo.)

Fox News has learned exclusively that on Thursday, a Florida Gingrich campaign official will begin the process of trying to have the RNC rules enforced so that the Sunshine State delegates are distributed based on the percentage of the vote each candidate got.
First, like the case of the Virginia ballot, it is best to challenge these things early, not after one did not get one's way.  This just makes Gingrich look like a sore loser.  Had he won Florida, for example, I doubt he would be concerned about whether Florida's GOP was following RNC dictums on this issue.  In other words:  if Gingrich really was concerned about the state following the rules, he could have pointed this issue out weeks ago, as opposed to after he lost.
Second, the issue of delegate allocation is only going to be relevant if Gingrich can actually fight to the bitter end (and win a lot of primaries along the way).  It seems unlikely that we will get to the end of this process and find that Newt would have been the nominee if only he had won some delegates in Florida.
Third, while it is true that the system is ultimately about delegate allocation, Romney's win this week was far more about about rebounding from SC and trouncing Gingrich by double-digits, than it was about delegate counts.  Newt would still be in trouble even if Florida had, in fact, allocated delegates differently.  The issue at the moment is more about momentum and media coverage than it is about precise delegate counts at the moment.
As I noted early in the week, Newt's problem is Newt, not other factors.