Google Searches For "Pressure Cooker" And "Backpacks" Lead To FBI Visit
A husband and wife do unrelated, and perfectly innocent, Google searches, and get a visit from the FBI.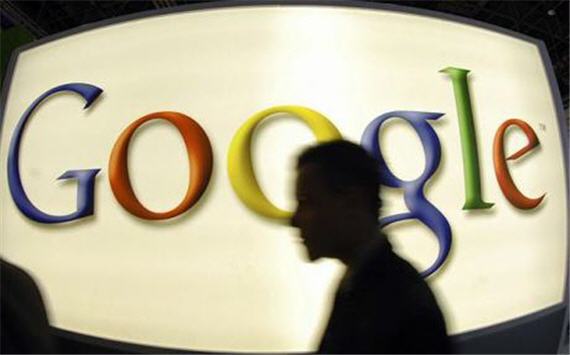 Michelle Catalano and her husband had a rather interesting experience earlier this week:
It was a confluence of magnificent proportions that led six agents from the joint terrorism task force to knock on my door Wednesday morning. Little did we know our seemingly innocent, if curious to a fault, Googling of certain things was creating a perfect storm of terrorism profiling. Because somewhere out there, someone was watching. Someone whose job it is to piece together the things people do on the internet raised the red flag when they saw our search history.

Most of it was innocent enough. I had researched pressure cookers. My husband was looking for a backpack. And maybe in another time those two things together would have seemed innocuous, but we are in "these times" now.

(…)

What happened was this: At about 9:00 am, my husband, who happened to be home yesterday, was sitting in the living room with our two dogs when he heard a couple of cars pull up outside. He looked out the window and saw three black SUVs in front of our house; two at the curb in front and one pulled up behind my husband's Jeep in the driveway, as if to block him from leaving.

Six gentleman in casual clothes emerged from the vehicles and spread out as they walked toward the house, two toward the backyard on one side, two on the other side, two toward the front door.

A million things went through my husband's head. None of which were right. He walked outside and the men greeted him by flashing badges. He could see they all had guns holstered in their waistbands.

"Are you [name redacted]?" one asked while glancing at a clipboard. He affirmed that was indeed him, and was asked if they could come in. Sure, he said.

They asked if they could search the house, though it turned out to be just a cursory search. They walked around the living room, studied the books on the shelf (nope, no bomb making books, no Anarchist Cookbook), looked at all our pictures, glanced into our bedroom, pet our dogs. They asked if they could go in my son's bedroom but when my husband said my son was sleeping in there, they let it be.

Meanwhile, they were peppering my husband with questions. Where is he from? Where are his parents from? They asked about me, where was I, where do I work, where do my parents live. Do you have any bombs, they asked. Do you own a pressure cooker? My husband said no, but we have a rice cooker. Can you make a bomb with that? My husband said no, my wife uses it to make quinoa. What the hell is quinoa, they asked.

They searched the backyard. They walked around the garage, as much as one could walk around a garage strewn with yardworking equipment and various junk. They went back in the house and asked more questions.
As Catalano notes in her post, as well as in several Tweets regarding the incident collected by Gizmodo, the agents were respectful of her family and didn't disturb the house in any significant way while conducting their "search." After they'd determined that there was nothing untoward going on at her home, they left and one presumes that the last that she and her family will hear about this matter. Nonetheless, it does raise some interesting question about exactly what kind of Internet surveillance is going on out there. Quite obviously, the FBI would not have shown up at the Catalano home if some connection had not been made between Google searches conducted several weeks in the past, their IP address, and eventually their home address.  On a basic level, this would seem to require; (1) that there is a program out there monitoring seemingly random Google searches by American citizens, (2) that this program allows the government to track IP addresses, or obtain them from Google by some means, and (3) that they were then able to connect the IP address to a home address, presumably with information obtained from whichever company happens to provide the Catalano's with their internet access.
All of this raises several legal questions, of course. For example, under what legal authority is the Federal Government monitoring the Google searches/Internet activity of American citizens, presumably without a warrant? Was all of this part of  the various NSA datamining programs that Edward Snowden's revelations have brought to light? At the very least, it sounds like something that would fall well within the confines of the PRISM program that we learned about back in June. Of course, the purpose of PRISIM is supposed to be to monitor Internet activity involving people outside the United States, or at least that's what they told us at the time. More important, though, is how the FBI managed to get it hands on this information and on the Catalano's home address. Was there a FISA warrant issued? That would seem odd considering that they aren't located in a foreign country and there doesn't seem to be any evidence that anyone in the family was communicating with foreign nationals or terrorists, although Catalano does mention in her post that her husband has traveled to South Korea and China on job-related matters. Was there any warrant issued at all?
Catalano sums the entire experience up like this:
45 minutes later, they shook my husband's hand and left. That's when he called me and relayed the story. That's when I felt a sense of creeping dread take over. What else had I looked up? What kind of searches did I do that alone seemed innocent enough but put together could make someone suspicious? Were they judging me because my house was a mess (Oh my god, the joint terrorism task force was in my house and there were dirty dishes in my sink!). Mostly I felt a great sense of anxiety. This is where we are at. Where you have no expectation of privacy. Where trying to learn how to cook some lentils could possibly land you on a watch list. Where you have to watch every little thing you do because someone else is watching every little thing you do.

All I know is if I'm going to buy a pressure cooker in the near future, I'm not doing it online.

I'm scared. And not of the right things.
Catalano relates in her post that one of the FBI agents told her husband that they do about 100 of these inquiries a week, and that 99 of them end up being nothing. I'm not sure if that's a nationwide figure or one specific to the field office that these agents happen to operate out of, although I'm suspecting its the latter given the low number. In either case, one has to wonder if this is relative an efficient use of law enforcement resources if only 1% of the inquiries even lead to anything tangible, and who knows how many of that 1% actually lead to a possible terrorist. For one thing, at this point, one has to assume that terrorists are going to be smart enough to know that the U.S. Government is watching what they do online and adjusting their behavior accordingly. For another, this seems like a tremendous invasion of privacy with very little to show for it.
On Twitter, Catalano is saying that she'd prefer not to talk about the matter any further, and I can respect that. However, it seems fairly clear to me that America as whole deserve to know just how widespread a practice this is and under what legal authority its being conducted.
Update: The Washington Post raises some legitimate questions about Catalano's post that are worth considering. It's worth noting, for example, that the FBI is denying that they were involved in this matter at all, meaning it may have been local authorities instead. Nonetheless, one has to wonder what basis any law enforcement authority would've had for conducting a warrantless inquiry such as this to begin with. The fact that they didn't feel the need to share that piece of information with the apparent "target" of their investigation seems to raise more questions than it answers.