God And The GOP Platform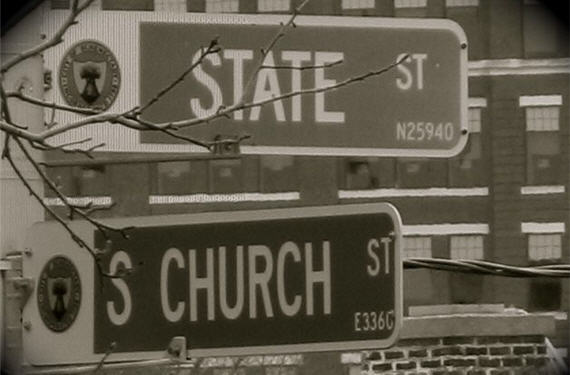 David Noon reviewed Republican Party platforms going all the way back to the GOP's founding in 1856, and came up with this graph: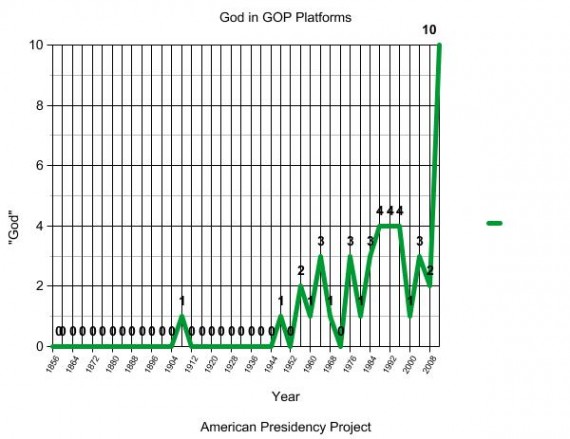 One wonders how the Republican Party survived for so long with so few reference to God or other related deities.
Andrew Sullivan comments:
 That's also a superb graph revealing just how new the God fixation is in American politics. Of course there was always constant, rote invocation of the Almighty in decades passed – but the neurotic quality of rigid, truth-denying fundamentalism is waxing particularly strongly right now, and not just in Christianity. Head to the West Bank settlements or Timbuktu. It's real and it's in America too.
It is, perhaps, a little silly to judge such things by word counts in a party platform, but I'd suggest that this is a fairly good reflection of the zeitgeist of the party as a whole, and of American politics. Religion has become far more politicized than it has been in the past, and it seems to have taken particular hold in the Republican Party.