GOP Momentum In Michigan?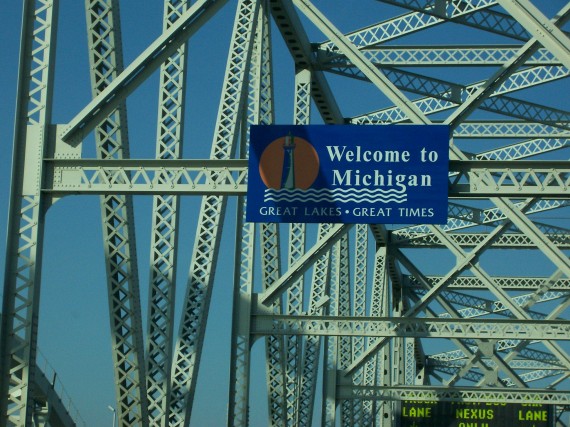 A new Public Policy Polling poll seems to show Republicans in both of the statewide elections set for next year gaining substantially on their Democratic opponents:
PPP's first Michigan poll in six months finds that the GOP has made gains of 7-8 points in the races for Governor and Senate. Rick Snyder, who trailed Mark Schauer 42/38 for reelection as Governor in June, now holds a 44/40 advantage. And Terri Lynn Land, who had lagged Gary Peters 41/36 in the race to replace Carl Levin, now holds a 42/40 advantage.

Snyder won by an overwhelming margin in 2010 because he dominated with independents and had an unusual amount of crossover support from Democrats. He's still nowhere near where he was with those groups 3 years ago, but he's making progress. In June he trailed Schauer 39/37 with independents but now he's back out to a 10 point lead with them at 44/34. And while he was winning just 10% of the Democratic vote in the spring, now he's back up to 15%.
There are still some caveats for Snyder, though, who remains one of the most vulnerable Governors up for re-election in 2014:
The news isn't all great for Snyder though. Although his approval rating is up from its 40/52 standing on our last poll, it's still under water at 42/49. A big part of the reason for Snyder's lead continues to be Schauer's continuing low name recognition- only 36% of voters have an opinion about him. The silver lining for Schauer about that fact is the undecideds for Governor are strongly Democratic leaning- they voted for Obama 54/33 last year- so he may gain ground as he comes better known.
Things look better, though, for Terri Lynn Land, the probable Republican nominee to fill the Senate seat being vacated by the retiring Carl Levin:
Terri Lynn Land may not have been the GOP's first choice of a Senate candidate, but she starts out the race with pretty good favorability numbers for this political climate. 34% of voters in the state see her positively to 23% with a negative opinion. Peters remains mostly unknown, with 57% saying they don't have an opinion about him one way or the other. The big shift in this race over the last six months has come with independents. They were basically tied in June, but Land has now opened up a 17 point lead with them at 47/30.
The usual caveats associated with early polling apply, of course, and I still would not included Michigan among those states where the GOP has a shot of flipping a seat. Indeed, the last Republican Senator from Michigan was Spencer Abraham, who was elected in the wave election of 1994, only to be defeated by Debbie Stabenow when he ran for re-election in 2000. Before him, the GOP had not put up a Senator from that state since Robert Griffin, who served from 1966 to 1979. Nonetheless, the movement in the polls here is worth keeping an eye on.