Government Shutdown Likely Avoided Through September
This is no way to run a railroad.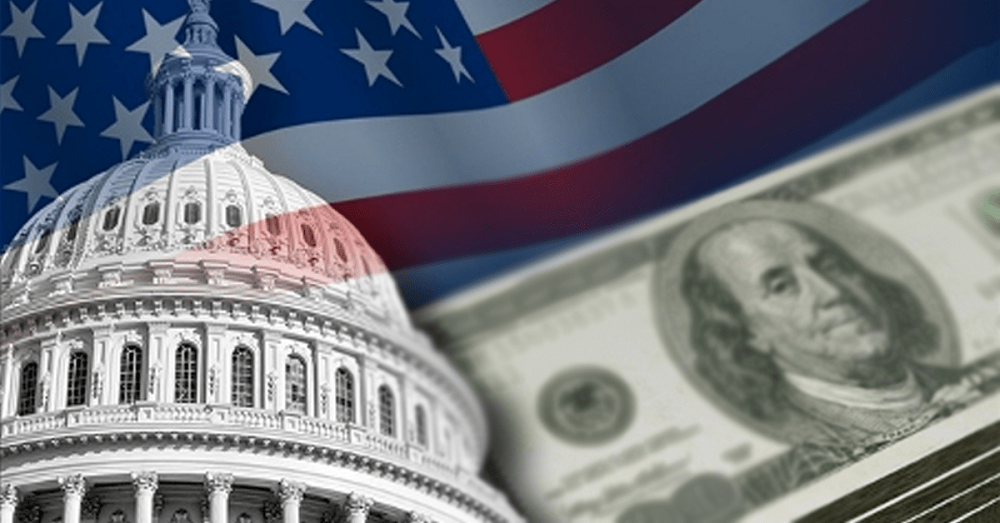 WaPo ("Congressional negotiators reach deal on $1.3 trillion spending bill ahead of Friday government shutdown deadline"):
Congressional leaders reached a $1.3 trillion spending deal Wednesday to keep government agencies operating through September, unveiling legislation that would make good on President Trump's promises to increase military funding while blocking much of his immigration agenda.

The release of the 2,000-plus-page bill Wednesday evening, after a two-day delay, touched off a legislative sprint as lawmakers try to pass it before Friday night, the deadline to avoid a government shutdown. And with a key senator unwilling to say whether he would agree to accelerate the deal's consideration, it remained uncertain whether they would be able to meet the challenge.

"The members know what is at stake," House Majority Whip Steve Scalise (R-La.) said late Wednesday after leaving House meetings during which his whip team began counting votes for the bill. "We have to pay our troops and support our president."

There were other plot twists as the deal came together: As aides hashed out its final details on Wednesday afternoon, Trump's support for the emerging compromise was suddenly cast into doubt, forcing House Speaker Paul D. Ryan (R-Wis.) to rush to the White House early Wednesday afternoon to allay the president's concerns.

After the meeting, White House press secretary Sarah Huckabee Sanders said in a statement that Trump had spoken to Ryan and Senate Majority Leader Mitch McConnell (R-Ky.) "about their shared priorities secured in the omnibus spending bill" and confirmed their mutual support for the legislation.

In the broadest strokes, the bill gives Republicans a major win by delivering a $78 billion increase in military spending over 2017 levels, while Democrats won a $52 billion increase for domestic programs. In many instances, large spending increases on the domestic side ignored budget cuts proposed by the Trump administration, allowing lawmakers of both parties to trumpet victories on programs from opioid prevention to cleanup of the Great Lakes.
Congratulations to the Congress for almost doing its job. Granted, it's required by the Constitution to pass an annual budget, well, annually. So passing a series of continuing resolutions and, finally, a half-year budget is less than full performance.
Beyond that, the emphasis here on military spending is confusing considering that, according to multiple news reports, that was taken care of during the last government shutdown, way back . . . six weeks ago:
With Mr. Trump's signature, the government will reopen before many Americans were aware it had closed, with a deal that includes about $300 billion in additional funds over two years for military and nonmilitary programs, almost $90 billion in disaster relief in response to last year's hurricanes and wildfires, and a higher statutory debt ceiling.
It should pave the way for a measure of stability through September 2019 after months of lurching from fiscal crisis to fiscal crisis. Mr. Trump will get to boast of a huge increase in military spending, long promised, but his desire to more broadly reorder the government with deep cuts to programs like environmental protection, health research and foreign aid are dead for now — as is any semblance of fiscal austerity.
Yes, we knew that another bill was going to be needed by tomorrow to fund the rest of the government. But the key compromise in the February 9 continuing resolution was a two-year military budget that would allow longer-term planning and a ten-year extension of Children's Health Insurance Program (CHIP)–and punting on Deferred Action for Childhood Arrivals (DACA).  Apparently, though, all that really happened then was an authorization to bust the Budget Control Act caps, not an actual appropriation of money.
This is no way to run a railroad.