Government Spied on American Muslims Who May or May Not Be Bad Guys
The NSA and FBI are doing more spy stuff.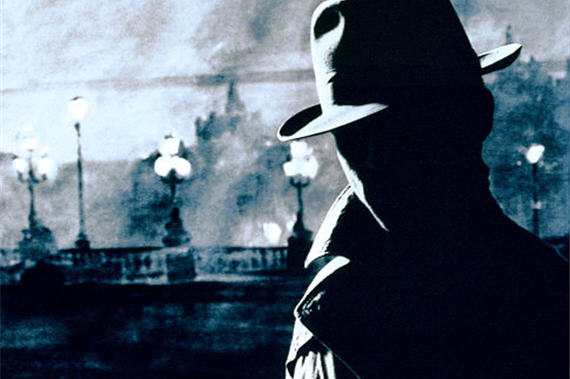 Glenn Greenwald and company continue to slowly churn out new revelations from the classified documents stolen by Edward Snowden, the former government contractor now hiding in Russia. The latest story tells us that "The National Security Agency and FBI have covertly monitored the emails of prominent Muslim-Americans—including a political candidate and several civil rights activists, academics, and lawyers—under secretive procedures intended to target terrorists and foreign spies." Greenwald contends that, "The five Americans whose email accounts were monitored by the NSA and FBI have all led highly public, outwardly exemplary lives. All five vehemently deny any involvement in terrorism or espionage, and none advocates violent jihad or is known to have been implicated in any crime, despite years of intense scrutiny by the government and the press. Some have even climbed the ranks of the U.S. national security and foreign policy establishments."
It sounds ominous enough. But Lawfare's Benjamin Wittes argues that a crucial piece is missing:
Any sense of what was actually in the relevant FISA applications. Assuming for a moment that Greenwald is correct that these five people were, in fact, the subjects of FISA surveillance, there would have been a substantial document submitted to the FISA court and approved by it. That document would have had to establish probable cause that the subject was an agent of a foreign power engaged in clandestine activities against the United States in possible violation of U.S. criminal law. Evaluating whether surveillance was appropriate without reference to what was in that document is a fruitless exercise and not an especially interesting one.

I suspect that over the next few days, commentators will try to mine the public record for disparaging information on the five people in question to try to justify the alleged surveillance. I'm not interested that game. I don't want to smear anyone. I don't believe in guilt by association. And it's actually not important what might have been in a FISA application, only what actually was in it. Until someone has some has some information about, there's really not much to talk about.
That's exactly right. A lot of public who have "led highly public, outwardly exemplary lives" have turned out to be heinous criminals, traitors, and spies. And those sort of people tend to "vehemently deny any involvement in terrorism or espionage," to not be known to publicly advocate suspicious activity, or  be "known to have been implicated in any crime" until such time as, well, they are. We really don't have the slightest clue.
Wittes further offers that:
To whatever extent the five individuals Greenwald names were improperly targeted under FISA, the statute itself gives them a civil remedy ("An aggrieved person, other than . . . an agent of a foreign power . . . who has been subjected to an electronic surveillance . . . shall have a cause of action against any person who committed such violation"). I suspect we may also see a Bivens suit. Those may lead to some actual information. Until then, I'm not really interested in speculating either that the FISA applications existed and that the surveillance really took place, or that it was justified if it did, or that it was not.
That's fair enough. Except that, of course, the fact that we only know these programs exist because of illegal leaks. Suspicion that the intelligence community is spying on honorable citizens is hardly unwarranted. And the FISA process is itself shrouded—for good reason!—in tremendous secrecy.