Governor's Race Ends In Florida, Senate Race Almost There
The Governor's race in Florida is over, and the Senate race isn't far behind.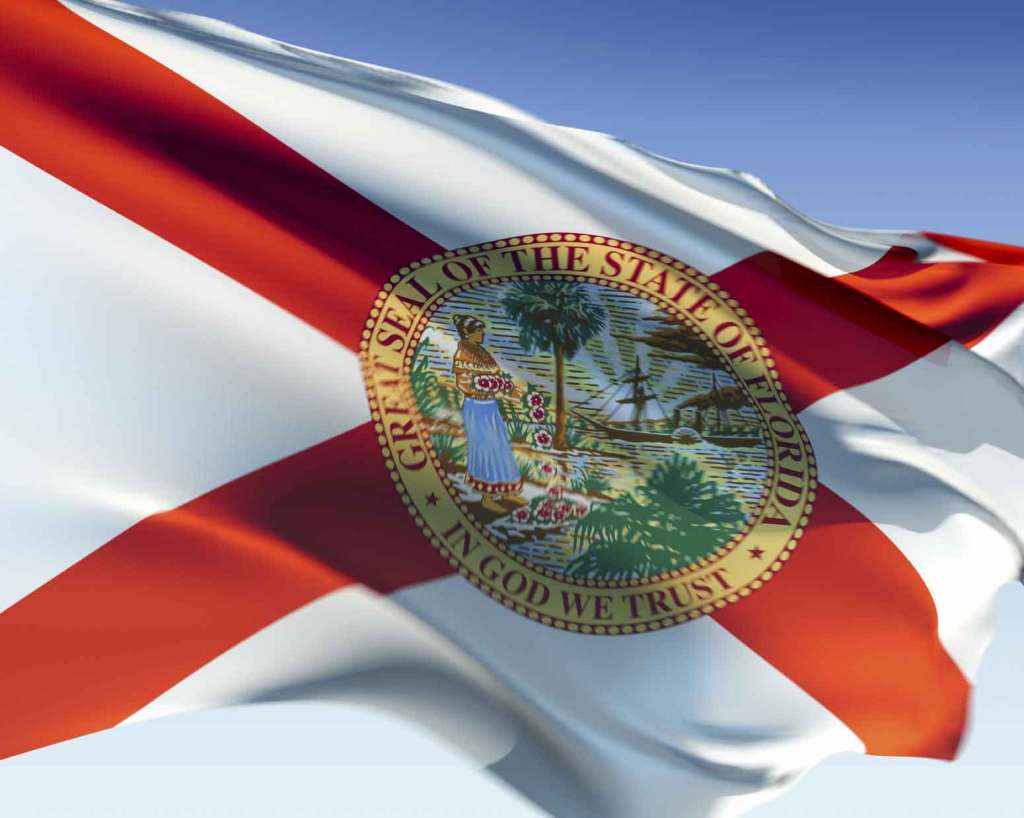 With a hand recount officially out of the question after the machine recount showed little change in the vote gap between him and Congressman Ron DeSantis, Tallahassee Mayor Andrew Gillum conceded the race for Governor of Florida yesterday:
TALLAHASSEE, Fla. — Andrew Gillum, the Democratic nominee and mayor of Tallahassee, conceded the Florida governor's race on Saturday to Ron DeSantis, a former Republican congressman closely allied to President Trump, saying he was satisfied with a recount that had him trailing by about 34,000 votes.

Mr. DeSantis declared victory on election night this month, and Mr. Gillum, 39, announced he was conceding the race at the time. But he re-entered the race a week ago, under pressure from staff members and allies in organized labor, after the Florida secretary of state's office declared an automatic recount.

"We promised to fight until every vote was counted, and obviously we are now closing out the hand recount phase," Mr. Gillum said in an announcement broadcast over Facebook Live on Saturday, standing next to his wife. "R. Jai and I wanted to take a moment to congratulate Mr. DeSantis on becoming the next governor of the great state of Florida. This has been the journey of our lives."

Mr. Gillum has not yet called the governor-elect, a spokesman for Mr. DeSantis said. But Mr. DeSantis responded to Mr. Gillum on Twitter, accepting his concession anew.

"This was a hard-fought campaign," Mr. DeSantis wrote. "Now it's time to bring Florida together."

Even Mr. Trump, who days before the election referred to Mr. Gillum on Twitter as a "thief," complimented the Democrat hours before his concession, congratulating him for his "really tough and competitive race."

"He will be a strong Democrat warrior long into the future — a force to reckon with!" the president wrote.

Two statewide recounts still underway, after a vote-counting process that was assailed by Republicans, without evidence, as a possible smoke screen for election fraud, are for the state agriculture commissioner race and the United States Senate race between the Democratic incumbent, Bill Nelson, and Rick Scott, the Republican governor. In Palm Beach County, an extremely tight state legislative seat was also being recounted.

In a nod to the stressful 11 days after Election Day, Mr. Gillum said the state would have to look at how it conducts elections.

"We need to update Florida's elections system and bring it into the 21st century," he said.

Broward County's elections supervisor, Brenda C. Snipes, again had to defend her office's work when a small batch of ballots from the Senate race appeared Saturday during the recount for the agriculture commissioner race.

René D. Harrod, a deputy county attorney, said 47 manila envelopes containing ballots for the Senate race had been inadvertently assembled for manual counting alongside envelopes for the agriculture commissioner race. "Somebody took the wrong box off the shelf," Ms. Harrod said, adding that the mistake was caught right away.

"No harm, no foul," she said.

In Palm Beach County, elections officials planned to take the day off Sunday, because they had no chance of making the noon deadline for submitting a new tally in the agriculture commissioner race.

The governor's race between two young and energetic politicians — Mr. DeSantis, a Trump acolyte who adopted elements of the president's white-hot style, and Mr. Gillum, a liberal darling running to be Florida's first black governor — was widely seen as a proxy battle between competing ideological visions of the country's future, one diverse and progressive, the other conservative and quick to defend Mr. Trump's nationalist policies.

It was also an unexpected matchup. Neither Mr. Gillum nor Mr. DeSantis was viewed as his party's likely nominee when the primary season began. Mr. Gillum defeated a field of rivals that included a former House member and the mayor of Miami Beach. Mr. DeSantis, after gaining the endorsement of Mr. Trump, easily turned back the state agricultural commissioner, Adam Putnam, who had been viewed as the likely nominee.

Mr. DeSantis, a Harvard- and Yale-educated former Navy legal officer at Guantánamo Bay, had represented the Sixth District, centered on Daytona Beach, since 2012. He ran for the Senate in 2016 but dropped out after Marco Rubio, the Republican incumbent, decided to run for re-election.

But he rose to national prominence as an energetic advocate for the president on Fox News, where he has appeared dozens of times since Mr. Trump was elected, defending him from critics and directing barbs at liberals, the news media and the special counsel Robert S. Mueller III.
Initially, nobody gave Gillum much of a shot at having a chance at winning the Governor's race notwithstanding the fact that Florida has seemingly been trending less Republican in recent years, especially in 2008 and 2012 when President Obama managed to win the Sunshine State handily, breaking a trend in which the state had been voting, albeit narrowly Republican for quite some time. Gillum's chances were seemingly aided early on in the process when Congressman DeSantis used what many interpreted as a racially-tinged remark that gave Gillum an opening that he quickly exploited. That, combined with the fact that Gillum himself was an attractive candidate that appealed well beyond the Democratic base that supported him, kept the race closer than one might have expected throughout the campaign. Indeed, according to the polls, Gillum stood an excellent chance of winning the election. Instead, though, ended up narrowly losing. While this is no doubt disappointing for Gillum and his supporters, they should be pleased that he did as well as he did and I would not be surprised to see him try to make a run statewide in Florida again in the future, perhaps as soon as 2022 when Senator Marco Rubio is up for re-election.
While the Governor's race in Florida is over, the Senate race remains somewhat unresolved. Later today, election officials will release the official results of the hand recount that began after last week's machine recount. Based on what we know from the counties that have already completed their hand recounts, though, it seems clear that there will be little if any change in the margin between apparent winner Governor Rick Scott and Senator Nelson and that, at this point, Nelson will essentially be out of options absent court challenges that are unlikely to go anywhere. This will mean an increase of one on the list of Republican Senate wins from November 6th, with only the runoff election left to be decided. In any case, with respect to the Florida Senate race the outcome seems to be clear and, once the numbers are certified early this week, Nelson ought to concede the race and move on.
All that being said, this race has revealed for the second time in twenty years what appear to be flaws in the Florida election system. This time, the problems didn't have anything to do with hanging chads or ambiguous state recount rules, but with what appears to have been antiquated systems and bizarre ballot design in two of the states most populist counties, Broward and Palm Springs County, both of which happen to be controlled by Democrats. To some extent, the problems that were revealed by the Governor's and Senate races are only apparent because the outcome of the two races was so close. Had the gaps been too large to fall within the recount rules, then none of this would have been news.