Greenspan on Extending the Bush Tax Cuts
Former Fed Chairman Alan Greenspan shared his views on extending the Bush tax cuts today on MTP.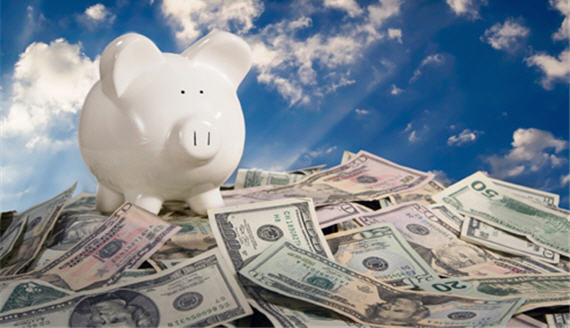 On today's MTP Greenspan stated, again, his belief that the Bush tax cuts ought to be allowed to expire:
MR. GREGORY:  All right.  Well, Dr. Greenspan, it's not often that you hear Democrats and liberals quoting you.  But, in this case, they did when it come to–came to tax cuts because of an interview you gave recently with Judy Woodruff on Bloomberg television.  Here was the question:  "Tax cuts [that] are due to expire at the end of this year.  Should they be extended?  What should Congress do?" You said, "I should say they should follow the law and then let them lapse." Question:  "So to those interests who say but wait a minute, if you let these taxes go my taxes go up, it's going to depress growth?" You said, "Yes, it probably will, but I think we have no choice in doing that, because we have to recognize there are no solutions which are optimum.  These are choices between bad and worse." You're saying let them all go, let them all lapse?

MR. GREENSPAN:  Look, I'm very much in favor of tax cuts, but not with borrowed money.  And the problem that we've gotten into in recent years is spending programs with borrowed money, tax cuts with borrowed money, and at the end of the day, that proves disastrous.  And my view is I don't think we can play subtle policy here on it.
And on what has become an article of faith in many sectors of the conservative movement:
MR. GREGORY:  You don't agree with Republican leaders who say tax cuts pay for themselves?

MR. GREENSPAN:  They do not.
I am with Greenspan:  I like tax cuts, but this belief that they are free is mightily helping to lead us down a path of fiscal peril.  I have gotten to the point where it is impossible to take politicians seriously who continue to espouse simplistic supply-side rhetoric.