Growing Up Too Slowly?
If the younger generation seems to be maturing later, there are good reasons.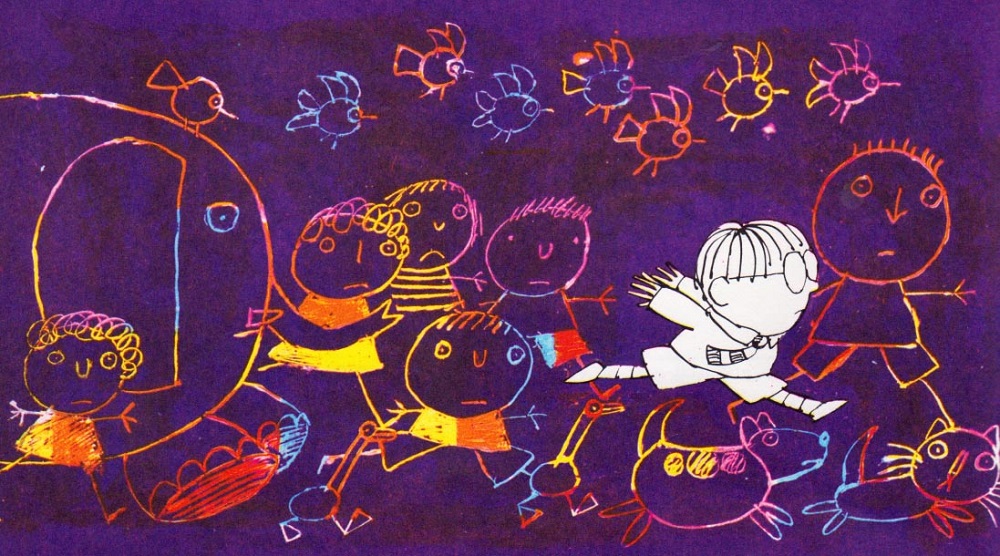 Writing for The Atlantic, Harvard professors Nancy E. Hill and Alexis Redding argue that "The Real Reason Young Adults Seem Slow to 'Grow Up'" is changing economic conditions. While noting that adults have been bemoaning "these kids today" since the time of Socrates, they note a growing consensus that things really have changed.
Many have pointed to Millennials and Gen Zers as being uniquely resistant to "growing up." Some theorists have even suggested that a new developmental stage is needed to account for the fact that youth today are taking longer to reach adulthood and are more reliant on their parents than generations past.

Yet nothing about delaying adulthood and extending adolescence is uniquely modern. Taking more time to come of age is not due to lack of stamina or motivation on the part of today's youth, as the common narrative proclaims. Delayed adulthood is an expected response to the economic conditions shaping the period when young adults enter the workforce.

Five indicators are commonly understood as the markers of adulthood: finishing one's education, leaving home, finding work, finding a life partner, and having children. Although many young adults reach the legal age of adulthood before they achieve these five markers, and others do not choose to reach them all, many still consider some combination of these benchmarks to define what it means to be an adult. Compared with the mid-20th century, young adults in the United States appear to be taking longer to reach these markers today.
So, far, so good. We've steadily been prolonging the first of these, initially insisting that people complete twelve years of primary and secondary education as a minimum standard for gainful employment and, for a couple of generations now, slowly expanding the pressure to complete at least four years of college. Most will delay the other steps accordingly.
Fewer young-adult men ages 16 to 24 are settled into permanent jobs, and fewer men and women are married with children today than in the 1950s. Further, the median age at first marriage for men rose from 23 in 1950 to 30 by 2018. For women, the median age at first marriage rose from 20 to 28 over the same period. These mid-20th-century patterns are often used as the measuring stick against which young adults today are judged. Based on these data, young people today do seem unique in delaying adulthood.

Indeed, while I'm no spring chicken at 55, the notion of including 16-, 17-, and 18-year-olds in the discussion of who should be "settled into permanent jobs" strikes me as absurd. We're not an agrarian society anymore and haven't been in a long, long time.
Beyond that, the authors remind us, the expectation that children move out in their late teens was really a reflection of a very recent period:
Looking at a broader arc of history, across more than a century, a different pattern emerges. In the late 19th century, youth achieved the markers of adulthood at ages similar to youth today. Despite the fact that life expectancy was less than 50 years, in 1890 the median age at first marriage was 26 for men, though women still married relatively young, at a median age of 22. The number of young adults living with their parents over the years forms a U-shaped curve: In 1900, 41 percent of adults ages 18 to 29 lived with their parents, rising to 48 percent in the aftermath of the Great Depression. That number dipped to 29 percent in 1960 and then rose steadily again, reaching 47 percent in early 2020, just prior to the pandemic shutdowns. The evolution of the average age of childbearing shows similar parallels, taking a dip in the mid-20th century. Considering this longer time frame, it becomes clear that young adults in the 1950s were the outliers. Today's youth reach the markers of adulthood on remarkably similar timelines to the youth of a century ago.
Hill and Redding engage in a longish discussion about some long-forgotten research others at Harvard "conducted from the 1950s to the 1970s" that demonstrated a lot of anxiety about pressures to grow up, figure out what to do with the rest of their lives, and the like. So, they conclude, kids always want to delay the transition to adulthood. The key factor is the means to achieve independence.
The time it takes to transition to adulthood has more to do with being able to transition to the workforce than the perceived apathy of youth. Young people reach adult milestones later when jobs that lead to financial independence are scarce or require additional training. The well-paying manufacturing jobs that were abundant in the 1950s did not exist in the 1890s. In the early 1900s, the U.S. transitioned from a largely agrarian economy to an industrialized one, and many young adults moved from rural to urban areas in search of modern industrial jobs.
As already noted, society dealt with these earlier transitions by more investment in public education, all of which slowed the transition to adulthood. Not shockingly, Hill and Redding thinks we'll need to do that again to cope with modern economic realities.
Trends in delaying adulthood play out across the decades and lead people to stereotype entire generations. However, within generations, there is also variation in who has the privilege to delay adulthood and who does not. All young adults are affected to some degree by the state of the economy they inherit. However, those who attend college get the luxury of more time to "figure things out" and to gain the knowledge and social capital that help them invent themselves in ways that align with the economy. Many of those who do not attend college take on the responsibilities of adulthood at an earlier age, regardless of their generation. Data show that they have a median age of first marriage that is two to three years younger than their peers who earn a college degree. Even those who graduated from college in the 1950s, the heyday of "early adulthood," delayed marriage until a median age of 24 for women and 26 for men.
I am nonetheless skeptical of their conclusion:
Young adults are not less mature today than in the past. Neither are they necessarily more self-centered. A new developmental stage is not necessary to account for the extended time that many youth need to make the transition to adulthood. We are not the first researchers to challenge the idea of "emerging adulthood" as a distinct life stage, but we have new historical data that help us understand when and why youth feel they need more time to become adults. Our findings tell us something important: When young adults take longer to achieve the markers of adulthood, it is not that something has changed about them; it is that the world has changed.
I graduated high school close to 40 years ago now. Even though my parents were working class and didn't have college educations, the expectation that I and others in my generation go to college was pretty strong. Even my rural Alabama high school had a college prep track (although I was a year away from it starting an AP program). The cost of college has gone way up since then, almost certainly creating anxieties. But I'm not sure that can explain what seems obviously a delay in social maturity.
The early-20s and late-teen kids that I know are both more socially conscious and less independent than my cohort was at that age. I don't think that's a function of the economy so much as changing parenting styles and the conditions in which they're raised.
Obviously, the radically changed technological environment is different now. Hell, we only got cable television when I was in high school. The Internet as we know it didn't come into existence until I was finishing graduate school and broadband later, still.
Combined with a media-driven social climate where parents are afraid to let their young kids out of their sight—and, indeed, are often legally constrained from doing so—kids simply don't have the freedom younger generations had growing up. In turn, that means they don't get to make mistakes and figure out how to navigate life until much later. And that's on us, not on them.