Guantanamo Costs $2.7 Million Per Prisoner
Keeping 166 detainees in Gitmo costs taxpayers $454 million.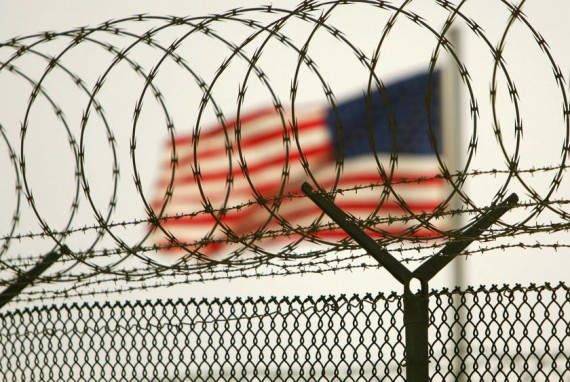 WaPo's Max Fisher observes that the "U.S. could save millions by paying each Gitmo prisoner $2 million annual salary to do nothing."
A new report by the Miami Herald's Carol Rosenberg, the dean of the Guantanamo Bay media corps, estimates that the United States spends a little under half a billion dollars per year to maintain the prison facility there. That number, including troop salaries, war court costs and other fees, amounts to $454 million this year and is estimated to be slightly less next year. The data is based on Pentagon numbers that were sent to Congress and just made public.

The cost is especially striking considering that there are only 166 detainees at the facility. That comes to about $2.7 million per prisoner per year. And that estimate, Rosenberg notes, doesn't even include one-time costs to build a $13.5 million headquarters office or ongoing costs, the details of which are classified, to maintain the "Camp 7″ lockup for some prisoners once held by the CIA. By comparison, a 2010 California government study determined that it cost the state about $47,000 to incarcerate one person for one year.
Jesse Jackson used to tout that it costs more to put a man in jail than to send him to Yale. You could get him a PhD cheaper than it costs to keep him in Gitmo, apparently.