Guess Who Does Best Against Obama Among Republicans? Ron Paul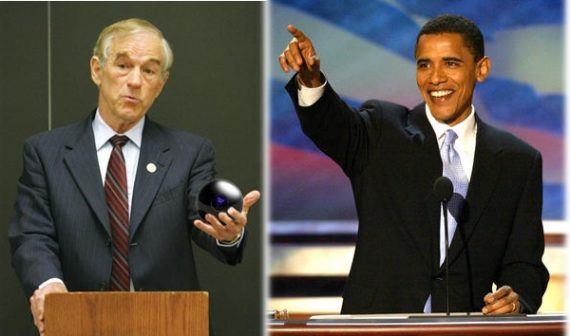 It's an early poll, and it doesn't necessarily mean much, but it is a reflection of how weak the GOP field is against the President right now:
According to the poll, taken before the announcement of Osama bin Laden's death, President Barack Obama has an edge over all the top GOP candidates in hypothetical match-ups.

Who does best against Obama? Paul. The congressman from Texas, who also ran as a libertarian candidate for president in 1988 and who is well liked by many in the tea party movement, trails the president by only seven points (52 to 45 percent) in a hypothetical general election showdown. Huckabee trails by eight points, with Romney down 11 points to Obama.

The poll indicates the president leading Gingrich by 17 points, Palin by 19, and Trump by 22 points.
Ouch, that's gotta hurt.