Gun Rights and Political Identity
Linking view on guns to political self-identity.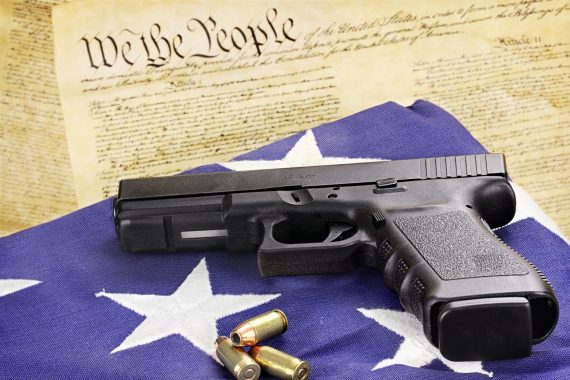 In reading numerous discussions about gun rights it struck me the degree to which the issue of guns and gun ownership increasingly seem like one of identity for those concerned with defending gun rights.  That is to say that the issue appears to go well beyond that of a policy debate to one of the way in which people view themselves.  On one level this has always been the case, for example if one is a hunter or a gun collector one is identifying gun ownership/usage with a part of one's identity.  Further, gun ownership and usage is often highly correlated to where one lives, especially in terms of urban/rural divides and certainly that is linked to identity as well.   Indeed, the list continues insofar as if one has been in the military or worked in law enforcement guns can be identity issues as well. Beyond those areas, it seems that being a "protector" is part of the equation, whether it be a protector of one's home or a protector of a specific interpretation of the Second Amendment.  Again here other issues are intertwined with identity.
As such, and as is often the case, political arguments about guns are not logical comparisons of comparative murder rates across countries or discussions of whether one is statistically more likely to be harmed by one's own weapon versus using it to actually protect one's home or family but are often about deep views of oneself.  (And yes, the previous is now a nominee in the Understatement Olympics–here's hoping I take home the trophy!).
Beyond, however, the observation that many people see guns or gun ownership (or even just defense of gun rights) as linked to identity, Josh Marshall points to
The real story is that guns have become a key part of Republican partisan self-identification since the dawn of the Obama era. Republicans and Democrats have seen the gun control issue differently for decades. But not that differently. Democrats strongly supported gun control. And Republicans were basically divided on the issue. As Pew's Carroll Doherty noted in this Pew write-up, "as recently as 2007, 48% of Republicans and GOP leaners said it was more important to control gun ownership, while 47% said it was more important to protect gun rights."

The dawn of the Obama era brought a transformation that you can see powerfully in this chart of Pew data over the last quarter century.
This is a pretty dramatic (if not stunning) shift in opinion.  There is, of course, the question of why this might be the case, and it is a question that begs for more study.  I would certainly hypothesize that it is linked to numerous identity issues, with the obvious one being the racial component as well as the ongoing view in many quarters of the GOP electorate that President Obama is some "other" (e.g., Kenyan, Muslim, atheist, etc.).  I think it also is linked to identity issues over the US Constitution (and being a protector thereof as per above).  This seems to especially be the case for those who sincerely believe that the Second Amendment exists to give the people the power to attack the government if need be (to protect against tyranny) and therefore they need to be prepared in case Obama goes the tyranny route.  Without a doubt there are many conservatives who view themselves as the true defenders of the constitution (again, identity) so this all self-reinforces.  Of course, to confirm this would require actual study, but the hypotheses seems reasonable to me.
One thing that it does mean without a doubt:  if the issue is linked to identity, arguments about policy become all the more difficult (if not impossible).  Not, I would hasten to add, that it was especially easy to make policy or debate this issue prior to 2008.
And such is today's happy thought on the prospects of dealing with the problem of gun violence.  (And yes, I am making the assumption that the status quo is unacceptable–and I would ask anyone who thinks that status quo is acceptable to please explain why that would be the case).
Beyond the specifics of gun policy, this is another situation wherein we see significant increased polarization along party lines and where that increased polarization is being generated on one side of the political spectrum (as we have seen in the Voteview studies of Congress).