Haley Barbour: Reinstate DADT Because The Military Would Be Ruined By Horny Gays, Or Something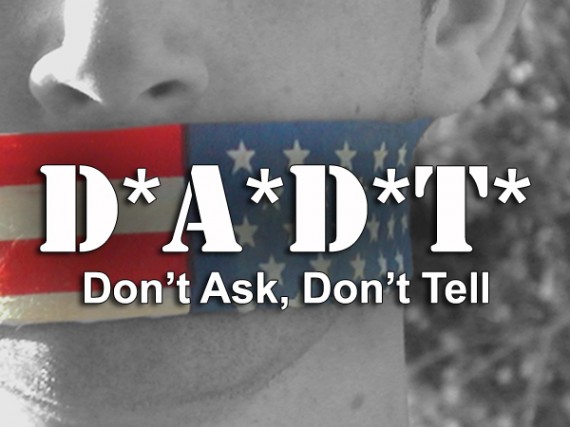 The Republican pandering to social conservatives continues apace, with Haley Barbour being the latest potential 2012 candidate to say that Don't Ask, Don' t Tell should be reinstated:
Barbour: Let's look at the best evidence that we have. They did research to see what military people thought about this idea. The closest to the ground, the soldier on the ground, was the most opposed to this. And it's not necessarily over homosexuality. Its over the fact that when you're under fire and people are living and dying of split-second decisions you don't need any kind of amorous mindset that can affect saving people's lives and killing bad guys. You look at the data and it is the foot-soldier that is the person who is out there, boots on the ground, who was most against this. And it's because they live or die with this and that's who we ought to be listening to, that's who we ought to be caring about and that's why I am against it. I think it ought to be rolled back. I just don't see how you can take any other position if the person you are trying to protect is the soldier who is actually in combat.
There are several rather bizarre things about this entire meme that's circulating through GOP circles. First, there's simply no evidence to support the assertion that the presence of openly gay soldiers in front line units would have the impact fears, especially since they are already there even if their fellow soldiers don't know they're gay. This idea that gay soldiers are going to be too busy lusting after the guy in the next foxhole to do their job actually says more about the people who put forward the theory than it does about gay soldiers. Second, politically it's just a stupid position for the GOP to be associated with. Yes, it appeals to the social conservatives in the Republican base, but they are a distinct minority on this issue considering that the vast majority of Americans supported the repeal of DADT. Letting themselves be tied to the extremist positions of the evangelical right might be good for primaries, but it's going to hurt the GOP in a general election.