Hard to Say I'm Sorry
Columnists write bad columns apologizing for bad columns.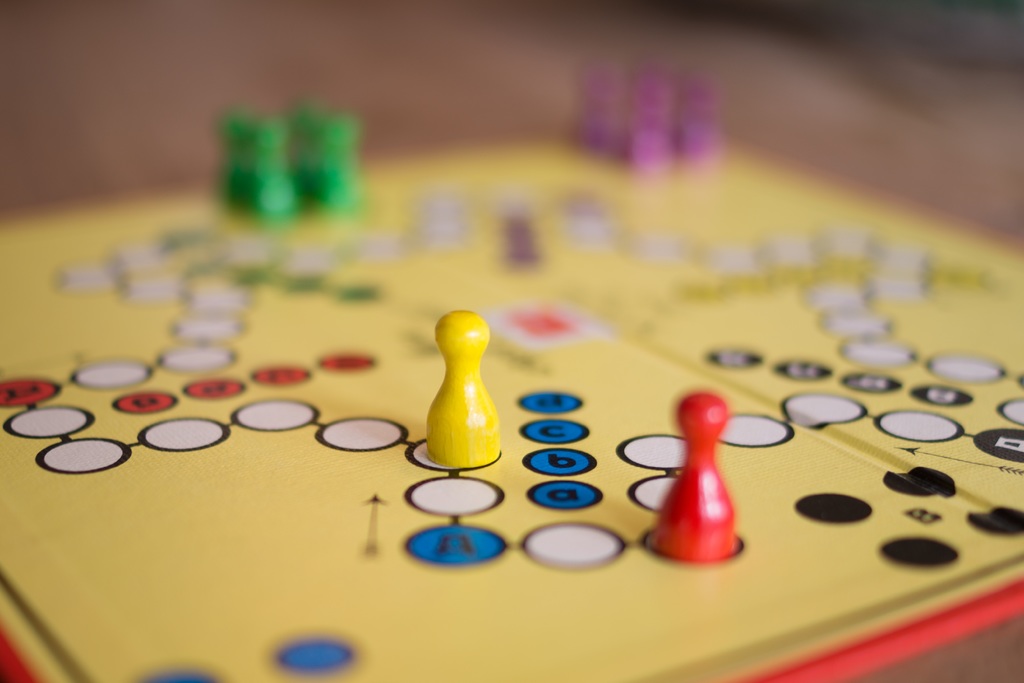 In yesterday's post, "Why is Inflation So High?" I lauded NYT columnist Paul Krugman for a thoughtful mea culpa seeking to examine why he got it wrong on inflation. His essay was an exemplar of scholarly inquiry and humility from a world-leading expert.
Alas, it was part of a series seeking to illicit this on a wider scale.
Eight Times Opinion columnists revisit their incorrect predictions and bad advice — and reflect on why they changed their minds.

In our age of hyperpartisanship and polarization, when social media echo chambers incentivize digging in and doubling down, it's not easy to admit you got something wrong. But here at Times Opinion, we still hold on to the idea that good-faith intellectual debate is possible, that we should all be able to rethink our positions on issues, from the most serious to the most trivial. It's not necessarily easy for Times Opinion columnists to engage in public self-reproach, but we hope that in doing so, they can be models of how valuable it can be to admit when you get things wrong.
The others:
The Goldberg and Collins pieces are simply awful. They're rambling messes that not only make poor columns they fail to admit they were actually wrong. Indeed, Collins ironically apologies for dredging up the Romney "dog on a car roof" story eighty times by dredging it up an 81st. And uses it to justify her being a bad columnist because, after all, Romney was really boring so what else was she going to write about?
Tufekci's piece is fine but doesn't actually fit the ostensible purpose of the series. Basically, what she thought about protesting in 2001 turns out to have been overtaken by events. But she wasn't wrong publicly, since she didn't have a column then, so this is just an essay about what she's learned rather than an apology for a bad take.
Manjoo's essay is an apology for having encouraged people to join Facebook in 2009, castigating himself for not seeing the now-obvious downsides. Kudos, I guess, for the confession but it's a column that's been written hundreds of times by this point, so sheds no useful insights.
Friedman has made a great deal of money selling books and giving speeches about a world that is flattening and inevitably becoming more free and open. He sort of admits that his analysis has been spectacularly wrong vis-a-vis China but leaves himself the out that he might just have been premature because, after all, his analysis was surely right.
Brooks, surprisingly, actually surpasses Krugman on the mea culpa front. He essentially confesses that he's a shitty columnist.
I have a specific way I tend to be wrong. I fall behind. Every day the world turns and every day I try to adjust my belief system to the realities of the moment. You would think I'd be able to recognize the emerging challenges and shifting tectonics fairly quickly. As a newspaper columnist, I'm paid for one skill above others: careful observation. But sometimes I'm just slow. I suffer an intellectual lag.

Reality has changed, but my mental frameworks just sit there. Worse, they prevent me from even seeing the change that is already underway — what the experts call "conceptual blindness." I'm trying to address one period's problems through the last period's frameworks.
On the one hand, I'm sure most people have this tendency. Certainly, I've been guilty of it. But I don't have a column on the most prestigious editorial page in the most powerful country on the planet.
Far and away the worst of the columns, to perhaps no one's surprise, is Stephens'. In the midst of the January 6 Committee's hearings, he has decided that he was wrong to be so disdainful of Trump voters!
What were they seeing that I wasn't?

That ought to have been the first question to ask myself. When I looked at Trump, I saw a bigoted blowhard making one ignorant argument after another. What Trump's supporters saw was a candidate whose entire being was a proudly raised middle finger at a self-satisfied elite that had produced a failing status quo.

I was blind to this. Though I had spent the years of Barack Obama's presidency denouncing his policies, my objections were more abstract than personal. I belonged to a social class that my friend Peggy Noonan called "the protected." My family lived in a safe and pleasant neighborhood. Our kids went to an excellent public school. I was well paid, fully insured, insulated against life's harsh edges.

Trump's appeal, according to Noonan, was largely to people she called "the unprotected." Their neighborhoods weren't so safe and pleasant. Their schools weren't so excellent. Their livelihoods weren't so secure. Their experience of America was often one of cultural and economic decline, sometimes felt in the most personal of ways.

It was an experience compounded by the insult of being treated as losers and racists —clinging, in Obama's notorious 2008 phrase, to "guns or religion or antipathy toward people who aren't like them."

No wonder they were angry.
For fuck's sake.
First off, Stephens is coming to this conclusion about six years too late. He's been an editorial writer for more than a quarter-century, including in the pages of prestige outlets the WSJ and NYT since 2004, and he's somehow managed to miss the thumb-suckers about Trump voters that have been making these observations since the ignoramus started winning primaries in early 2016?
Second, while there were doubtless some number of white, working-class Obama voters who pulled the lever for Trump in 2016 and 2020, the overwhelming number of Trump voters were people who voted for Romney, McCain, Bush Jr, Dole, Bush Sr, and Reagan.