Harris Softens Busing Stance
The surging candidate seems to be trying to snatch defeat from the jaws of victory.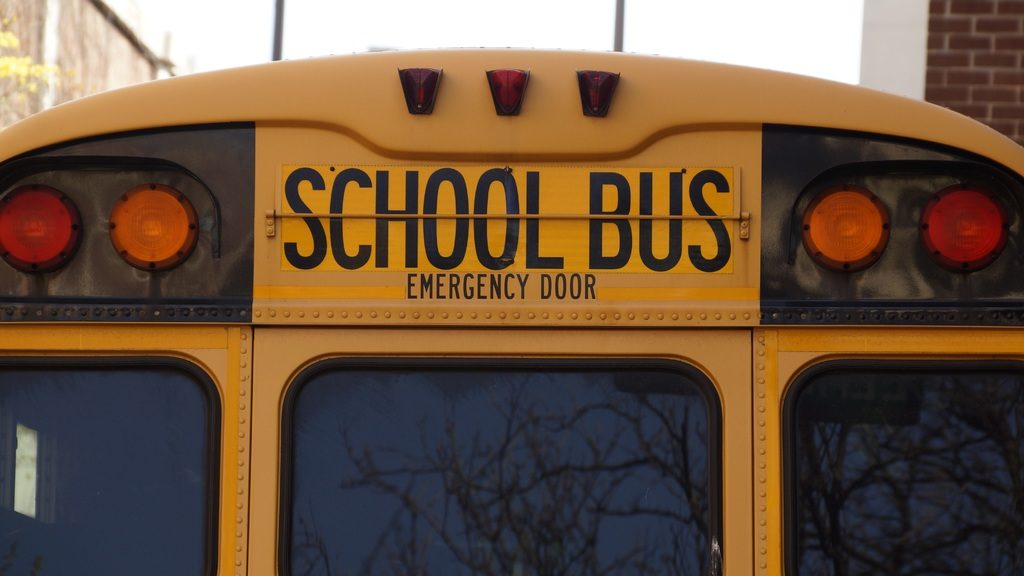 After making hay in the first Democratic debate taking on frontrunner Joe Biden's 1970s stance on busing, Kamala Harris inexplicably decided to make it a 2020 issue. She's now backing off, at least slightly.
Sen. Kamala Harris said Wednesday that busing students should be considered by school districts trying to desegregate their locations — not the federal mandate she appeared to support in pointedly criticizing rival Democratic presidential candidate Joe Biden last week.

Harris had a breakthrough moment at the candidates' first debate when she criticized Biden for his opposition to mandatory school busing when he was a senator in the 1970s. Harris said she benefited from busing as an elementary school student in Berkeley, California, in the early 1970s.
"That's where the federal government must step in," Harris said, looking at Biden and winning a burst of applause from the auditorium in Miami.

On Wednesday, though, Harris characterized busing as a choice local school districts have, not the responsibility of the federal government.
Busing, while not central to the Democratic primary, has become a proxy issue for the debate between Biden and Harris over race as well as broader questions about whether the 76-year-old former vice president is out of step with his party.

After a Democratic Party picnic Wednesday in West Des Moines, Harris was asked by reporters whether she supports federally mandated busing.
"I think of busing as being in the toolbox of what is available and what can be used for the goal of desegregating America's schools," she responded.

Asked to clarify whether she supports federally mandated busing, she replied, "I believe that any tool that is in the toolbox should be considered by a school district."

—AP, "Harris says busing should be considered, not mandated"
To paraphrase Barack Obama, the 1980s called and wants its domestic policy back. Reviving the incredibly divisive debate over busing—which was polarizing to suburban whites but opposed by even many inner-city black leaders—decades hence seems an odd strategy.
I'm actually sympathetic to her revised position.
As noted in a recent post, I'm in the midst of moving to another house across the county at least in part because of the quality of schools. Because of the vagaries of my living arrangements, my children go to the only "8/10" elementary school around; several others within a very short drive are all 3's and 4's. Local busing could, with very little inconvenience, level out the disparities and turn all of the schools into 6's — and provide incentives for my fellow well-off citizens to more fully fund all the schools.
One of the objections to the way busing was done in the 1970s and 1980s was that it was absurdly disruptive. Busing inner-city kids to the suburbs and vice-versa has kids getting up very early and not getting home until very late. It not only wastes a lot of time but also makes after-school activities and even playing with schoolmates after school next to impossible.
But there was also a very real, non-logistical issue: people who made the conscious decision to buy homes in the best school districts, usually at a premium, were justifiably outraged when their children were forcibly bused to inferior schools.
Yes, there was also a strong racial component to all of this. Part of the reason for the "good schools" in the suburbs was white flight and the ensuing de facto segregation. And the media and political leaders sometimes fanned the flames by exaggerating gang violence and other issues in the inner-city schools.
Still, there was a sense of being dispossessed. Parents played by the rules to get the best education for their kids and had it stolen from them.
My preferred alternative to busing would be to simply make neighborhood schools better and more equal. That would require a broader funding base and a willingness to pay more money for "other" people's kids to get a good education. But it's also the case that communities with more affluent parents are likely going to have "better schools" even if funding is equal because said parents are more likely to personally invest in their children's education, be able to help with homework, supplement extracurricular experiences, and the like. But busing doesn't fix those problems, anyway.