Harvard Fires Dean Representing Harvey Weinstein
The university has bowed to student pressure.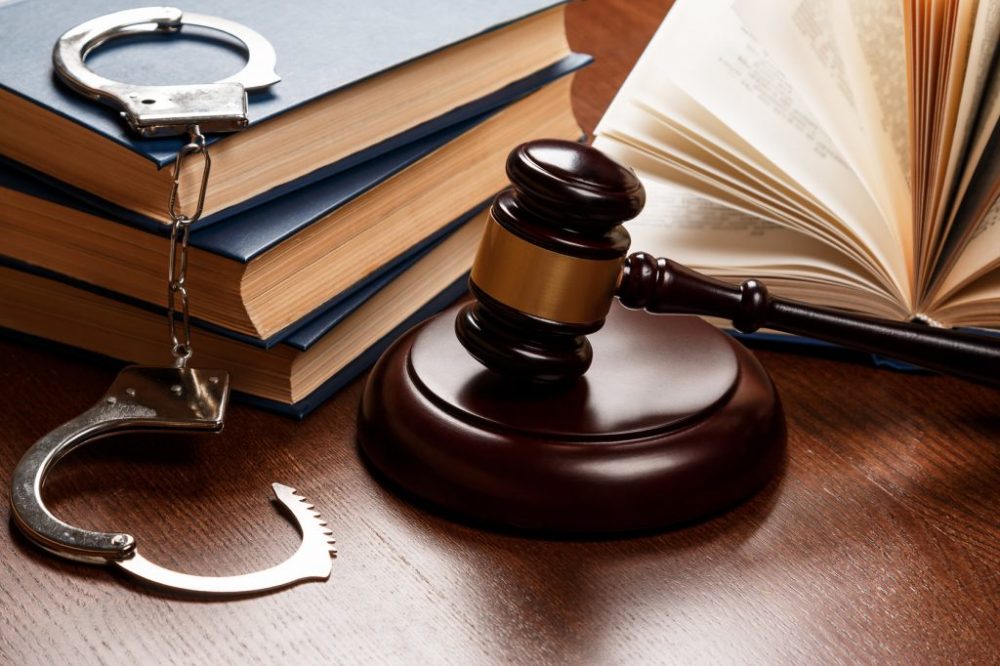 The New York Times reports what on the surface seems like a case of letting the inmates run the asylum at one of our most prestigious institutions of higher learning.
Harvard said on Saturday that a law professor who is representing Harvey Weinstein would not continue as faculty dean of an undergraduate house after his term ends on June 30, bowing to months of pressure from students.


The professor, Ronald S. Sullivan Jr., and his wife, Stephanie Robinson, who is a lecturer at the law school, have been the faculty deans of Winthrop House, one of Harvard's residential houses for undergraduate students, since 2009. They were the first African-American faculty deans in Harvard's history.


But when Mr. Sullivan joined the defense team of Mr. Weinstein, the Hollywood producer, in January, many students expressed dismay, saying that his decision to represent a person accused of abusing women disqualified Mr. Sullivan from serving in a role of support and mentorship to students. Mr. Weinstein is scheduled to go to trial in June in Manhattan on rape and related charges.


As the protests continued, with graffiti aimed at Mr. Sullivan appearing on a university building, Harvard administrators said they would conduct what they called a climate review of Winthrop House. In recent weeks, tensions have escalated, with a student sit-in and a lawsuit sparked by a clash between one of the protest leaders and two Winthrop House staff members who were seen as supporting Mr. Sullivan.

On Saturday, the dean of Harvard College, Rakesh Khurana, sent an email to students and staff members at Winthrop House, informing them that he would not renew the appointments of Mr. Sullivan and Ms. Robinson as faculty deans after their terms end on June 30. Mr. Khurana said in his email that the decision was informed "by a number of considerations."
"Over the last few weeks, students and staff have continued to communicate concerns about the climate in Winthrop House to the college," he wrote. "The concerns expressed have been serious and numerous. The actions that have been taken to improve the climate have been ineffective, and the noticeable lack of faculty dean presence during critical moments has further deteriorated the climate in the house. I have concluded that the situation in the house is untenable."


In a statement, Mr. Sullivan and Ms. Robinson said, "We are surprised and dismayed by the action Harvard announced today. We believed the discussions we were having with high-level university representatives were progressing in a positive manner, but Harvard unilaterally ended those talks."

—New York Times, "Harvard Drops Harvey Weinstein Lawyer as a Faculty Dean"
My reaction on reading this story was: This is a lousy message to send to the students. They're being rewarded for ignorance and petulance.
That those accused of crimes are entitled to vigorous legal representation is a cornerstone of our system of justice. It's simply absurd to suggest that Sullivan, by representing Weinstein, is someone championing the crimes of which he is accused.
The "climate" issue comes across as a dodge. It is the protestors, not the deans, who have created a hostile climate. But, it turns out, there's more to it than that.
A report in the Harvard Crimson sheds more light on the issue:
When Winthrop Faculty Dean Ronald S. Sullivan, Jr. met with House tutors on Jan. 27 to defend his representation of accused sexual harasser Harvey Weinstein, House scholar-in-residence Robert E. Proctor made a passing reference to issues from "three years ago."


The reference may have gone unnoticed by newer staffers, but a couple of tutors at the meeting interpreted it as a warning recalling the ugly history of complaints about leadership and perceived retaliation that have dogged Winthrop for years.


Since Sullivan announced he would represent Weinstein, scores of Harvard affiliates and outside commentators have debated the impact of his decision on students. Staff, though, have largely remained silent.
Shortly after Sullivan announced his decision to represent Weinstein, he and his wife and co-faculty dean Stephanie R. Robinson assembled House staff for the Jan. 27 meeting. During the meeting, he openly berated then-Winthrop tutor Katie B. Kohn, accusing her of organizing students against him and Robinson, and read from a prepared statement defending his representation of Weinstein, according to Kohn and Winthrop tutor Priya Shanmugam, who both attended the meeting.
Kohn wrote in an emailed statement that some tutors took Proctor's reference to issues from three years prior to be a "clear threat."


She said she understood Proctor to be referring to Winthrop's history of management problems and alleged retaliation against tutors that Sullivan and Robinson deemed insufficiently supportive of them.


The problems included a revolving door of House Administrators, threats to push out resident tutors Sullivan and Robinson perceived as disloyal, and repeated meetings with College administrators about concerns with the faculty deans' leadership. At one point in 2016, more than half of the Winthrop resident tutor staff made a pact to leave the House in protest, though they ultimately stayed.


"During our decade of service we have been, and remain, committed to creating a home for all students in Winthrop House," Sullivan wrote in an emailed statement Thursday. "Our commitment extends to creating an appropriate environment for the House's tutors and staff."


In his statement, Sullivan denied current and former Winthrop staff members' characterizations of years of events in the House.


"In any event, the matters you raise did not occur as you suggest," he wrote. "To the extent that you are repeating the suppositions and speculations of others, they are misinformed or mistaken." He did not, however, identify which allegations he disputed.


Harvard charges faculty deans with creating a home for students beyond that of a dorm. For three out of their four years at the College, most students eat, sleep, and socialize in their house. "The Houses serve as the foundation for the undergraduate experience at Harvard College," according to the Dean of Students Office's website.


But seven current and former Winthrop staff, including tutors, told The Crimson in interviews conducted over the past three months that they experienced a culture of fear while they worked or lived in the House — fear of being chastised in front of their colleagues, fear of damage to their career prospects, and fear of being fired.


This account is based on interviews with 14 people with direct knowledge of the culture of Winthrop House. Some spoke on the condition of anonymity because they fear retaliation from Sullivan and Robinson, both of whom are major figures in the legal profession.

— "'With Us or Against Us': Current, Former Winthrop Affiliates Say Faculty Deans Created a Toxic Environment Stretching Back Years"
There's quite a bit more there but it sounds like there was indeed a hostile leadership climate at Winthrop House going back quite some time. It may simply be that the Weinstein angle added fuel to rather than starting this fire.