Has Hillary Clinton Learned from 2008 Mistakes?
Will the prohibitive favorite for the 2016 Democratic nomination do it differently this time around?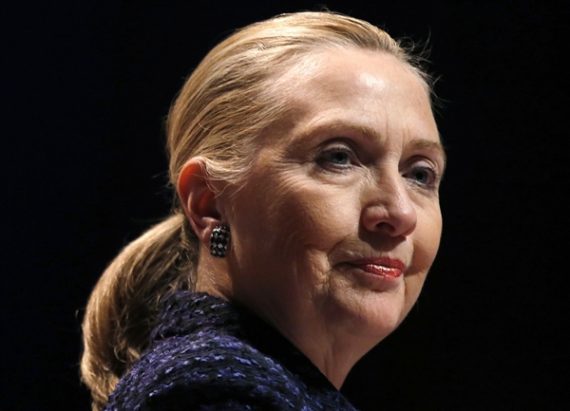 While acknowledging that Hillary Clinton is the prohibitive favorite to win the 2016 Democratic nomination and probably the presidency at this ridiculously early stage, Alex Pareene issues one big caveat:
The question for someone considering whether or not to support Clinton in 2016 is, will a Clinton 2016 campaign pass the Mark Penn Test? The Mark Penn Test, which I just invented, determines whether or not a person should be trusted with the presidency, based solely on one criterion: Whether or not they pay Mark Penn to do anything for their campaign. Paying Mark Penn means you've failed the Mark Penn Test.
Mark Penn is a pollster and political strategist and amoral P.R. creature who is generally wrongabout everything. To find out how incompetent Mark Penn is at campaign strategy and how personally toxic he is in a campaign working environment go to your local library and check out literally any book about the 2008 presidential race. For the basics, check here and here. In short, he had no clue how the primaries actually worked and constantly pushed for the campaign to go as nasty and negative as possible, and everyone hated him and he was bad at his job and eventually he was fired.

Fired, but still well compensated. Since Clinton's 2008 campaign ended, she has milked her donors — and Obama supporters — for millions of dollars to pay off her campaign's debt. $5.4 million of the debt — all of it, that is — was owed to Mark Penn's firm Penn, Schoen & Berland. Anyone donating money to Clinton since 2008 has essentially been paying off the man who did more than anyone outside the Obama campaign to prevent her from becoming president. The debt was only just paid off in full in January, just as Clinton left the State Department and shortly before the new pro-Clinton super PAC began operating.

Mark Penn is just the worst example of the general Clinton family habit of associating with the most repulsive party hacks the Democrats have to offer. Her campaign was a dream team of generally useless hacks, from sweatered communications director Howard Wolfson to charmless fundraiser Terry McAuliffe to ill-tempered Harold Ickes (who, unlike the rest of the campaign, at least seemed mostly competent). These are the same Clintons who are responsible for the national stature, such as it is, of Dick Morris. In general, the Clintons run with a pretty lousy crowd. (And this is not even getting into Bill Clinton's many gross rich man-child "friends," like Ron Burkle.)

So, in 2016, will Hillary Clinton surround herself again with longtime Democratic National Committee and Clinton administration veterans whose primary qualification for their positions is knowing the Clintons? Or will she hire people who understand that the Democratic Party coalition, and the ways to appeal to its many members, have changed?
While both insightful and amusing, it's worth caveating the caveat. In addition to being an extraordinarily charismatic candidate, having been right on the Iraq War–the most divisive issue of the day among Democratic primary voters–when Clinton was wrong, Obama's team mastered data analysis, social media, and the vagaries of the delegate selection rules in a way that no other candidate of either party has yet matched. Yet, Clinton came pretty close to winning the 2008 nomination despite all that.
And whoever won the Democratic nomination was going to win the general. John McCain had a puncher's chance, even with the historic unpopularity of the sitting Republican administration, until the financial crisis hit. At that point, Mike Gravel could have beaten him. (And, no, the Sarah Palin debacle didn't help matters. But recall that she was chosen as a Hail Mary "game change" pick precisely because McCain's situation was so desperate.)
There is no 2016 version of Barack Obama out there. So, Clinton could have her campaign run by the tag team of Mark Penn, Bob Shrum, and Susan Estrich and win the nomination.