Hawaii Police No Longer Allowed To Have Sex With Prostitutes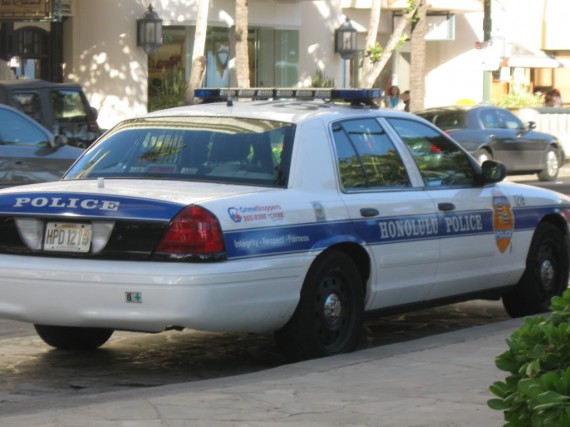 Hawaiian legislators have agreed to change a law that made it legal for police to have sex with prostitutes:
HONOLULU (AP) — A key Hawaii lawmaker considering an anti-prostitution bill says he and Honolulu police have agreed to get rid of a longtime exemption that allowed officers to have sex with prostitutes.
State Sen. Clayton Hee, head of the Senate Judiciary Committee, said he and police agreed at a meeting Tuesday that the exemption ran contrary to popular opinion.

Honolulu police said during the meeting that they're OK with making it expressly illegal for officers to have sex with prostitutes, as long as undercover officers can still say they'll have sex so they can make arrests.

Honolulu police spokeswoman Teresa Bell told The Associated Press that officers have never been allowed to have sex with prostitutes under departmental rules, so making it illegal won't change how officers operate.

(…)

At a Senate hearing last week, lawmakers and members of the public expressed outrage at the exemption after the AP reported on police officers' lobbying to keep it unchanged. Hee vowed at the hearing to make the practice illegal.

Hee said the version of the bill that moves through his committee Friday will remove sexual penetration from the police exemption from prostitution laws, leaving police with the ability to solicit sex in the course of an investigation.

"I suppose that in retrospect the police probably feel somewhat embarrassed about this whole situation," Hee said. "But, thankfully, the issue has been brought to light and the behavior has been addressed.
Of course, one could question whether these types of investigations are a good use of police resources to begin with.