Health Care and Markets
More on the question of health care and free markets.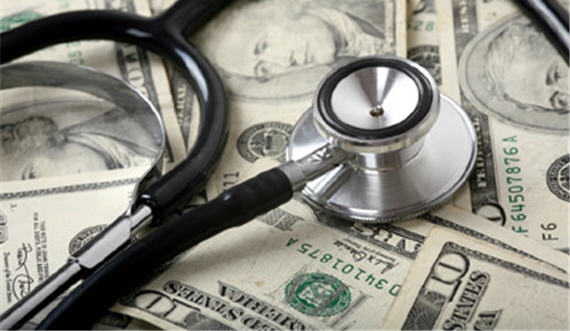 One of my gripes in terms of the way some people talk about health care reform is not, per se, that that are opposed to the PPACA, but rather that they pretend like we had a free market in terms of the health care industry prior to its passage.  This is demonstrably not the case.
To wit:  do any of the readers know what they pay on a monthly basis for their health insurance?  Do they know what share their employer pays?  I am sure that the self employed and those who run small businesses either know the exact number or a close approximately thereof.  However, most of us, if we are honest about it, would have to look at our paystubs to know the answer beyond a vague idea.
Further, most of us have a binary option when it comes to our health insurance:  accept what our employer offers or refuse it.  We are unlikely to be able to legitimately ship around for comprehensive coverage.
How can we talk of markets in such a situation?  This is not a case of rational economic actors weighing choices and making decisions.
Further, most of us likely know off the top of our heads the co-pays we pay to see our doctors or what he pay for a prescription.  However, we have no clue what the doctor's visit would cost if we paid a straight up fee.  The same is true for the drugs we take.
No exactly a free market with supply and demand setting price.
We know how much an iPad costs or a new car costs.  We don't know what fixing a broken arm costs, however (and nor do we care:  we just want it fixed).
What's worse is that even if we were to go the fee-for-services route instead of filing a claim for payment with our health insurance company, the price the doctors charges is thorough distorted by the fact that it was calculated not based on pure  market logics, but rather based on maximizing what the insurance companies will pay.  If one looks at one's insurance statements, one will typically see that the doctor submits one price for her services while the insurance company invariably pays some lower amount.  Sometimes the amounts in question are quite close, sometimes they are wildly divergent.  The same is true when it comes to the price paid by consumers for prescription drugs vice what the insurance company eventually pays.  There is an utter discontent between price and payment in terms of what the consumer sees and pays.   This odd price structure if the result of the health insurance processes that have been institutionalized for decades, not on market logics.
Indeed, one could argue that patients do not directly figure in shaping the health care market at all, but rather it is a nexus of large employers who purchase insurance for their employees, the insurance companies that negotiate fee schedules with physicians and hospitals, the pharmaceutical companies and the government.
As such, the notion that we have had a free market in health care prior to the passage of PPACA is simply incorrect (everything described above was true both before and after the passage of the bill).  Indeed, I am not sure when there was a pure free market in health care.  It was some serious number of decades of ago, to be sure.  Probably back when doctors still made house calls (or maybe when we went to the barber for medical care…).  Yes, there are some market logics and pressures at play here, but they hardly dominate the situation, but are rather one factor amongst many others and, again, it has been that way for decades and decades.
I recognize that none of the above addresses the question of whether it is possible to apply full market logics to health care.  That is a topic for another post.
A concluding statement:  none of what I have written has much of anything to do with whether the PPACA is good, bad or indifferent.  Indeed, the PPACA simply further entrenches the already highly entrenched system described above.  My point is fundamentally that we have not had a free market system for health care for a very long time and it would take a truly radical restructuring of the system to produce such a system.  We can wish all want as to how we want things to work, but reality is reality.