He'll Write A Blog Post You Can't Refuse
Mob Boss Tommy Shots Gioeli Blogs From Jail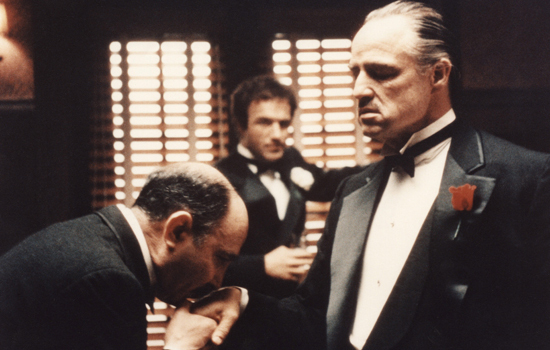 An accused Mafia kingpin has started a blog from prison:
Call him the blogging crime boss: Reputed Colombo kingpin Thomas (Tommy Shots) Gioeli has set up a behind-bars blog to portray himself as a good guy – not a wiseguy – and rant about everything from jail conditions to the way the FBI went after a 94-year-old mobster.

Prosecutors say Gioeli, 58, is trying to influence potential jurors through a blog called "Alleged Mob Boss Tommy Gioeli's Voice."

The first posting vowed, "It's going to be Tommy's voice; the voice of a generous, good humored, kind, compassionate, and loving husband, father, son, brother, uncle, and friend."

Gioeli, awaiting trial for six murders, including the rubout of NYPD cop Ralph Dols, has no Internet access from the Metropolitan Detention Center in Brooklyn – but he can email with family members who could post the blog items, a Bureau of Prisons spokeswoman said.

Gioeli whines that he has been depicted as a "monster" to sell newspapers but, under the heading "About me," he boasts, "See me in a fight with a bear, pray for the bear."

He rants about jail conditions – hard mattresses and the lack of toenail clippers – and shoddy medical treatment, the government and the media.

Forty-six followers are listed on the blog including a "Fr. Peter," who appears to be a priest. Gioeli even puts a call-out to snitches for information about witnesses and FBI agents.
You can read the blog here, and a post from yesterday makes clear that the blog is actually maintained by Gioeli's daughter, who apparently passes along her father's thoughts. Which sort of makes more sense than the idea of a guy sitting in his prison cell blogging and watching his Sitemeter stats.
By the way, several stories have referred to Gioeli as "The Blogfather" but. as Glenn Reynolds points out in his own post on this story, there is only one Blogfather.