Herman Cain Is Back To Hating Muslims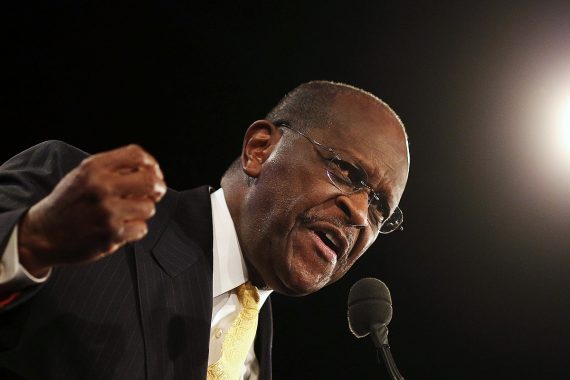 Ever since his rise in the polls, Herman Cain has backed away from the anti-Muslim rhetoric that earned him headline, and no small degree of support, over the summer. In a new interview, though, he seems to be back to where he left off:
Herman Cain said that he believes a majority of American Muslims share extremist views in an interview published on Monday.

In an interview that included a few eyebrow-raising comments, Cain's exchange about American Muslims may get the most attention.

"I have had one very well-known Muslim voice say to me directly that a majority of Muslims share the extremist views," Cain said in an interview with GQ.

Asked if he thought this individual — whom Cain would only identify as "a very prominent voice in the Muslim community" — was right, Cain said that although he found it hard to believe, ultimately he trusted his adviser.

"Yes, because of the respect that I have for this individual. Because when he told me this, he said he wouldn't want to be quoted or identified as having said that," Cain said.
This is a change from July when Cain apologized for many of the things he had said over the summer after meeting with a group of Muslims in Northern Virginia. I guess that wasn't sincere. It's also interesting that, as Andy Levy notes on Twitter, Cain seems to have gotten over his recent disdain for anonymous sources.