Herman Cain Makes The Move (Back) To Radio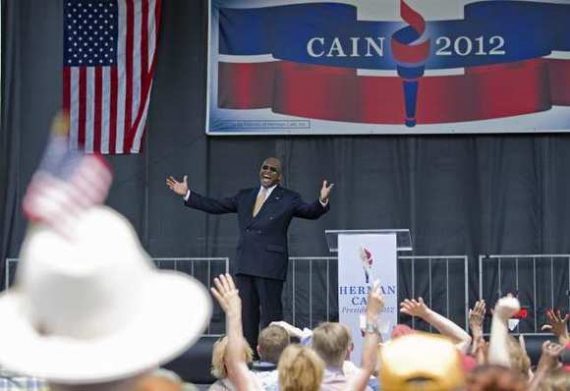 Former Presidential candidate Herman Cain will be returning to a former career, albeit in a different forum:
After more than four decades on the airwaves in Atlanta, Neal Boortz this morning announced that he is ending his syndicated talk show on January 21, 2013, replaced by former presidential candidate Herman Cain.

Cain will take over that day when the president is officially inaugurated for the next four-year term.

"I'm going to miss everything associated with doing a talk show," Boortz said on air as his producer Belinda Skelton teared up.

He said he is not doing this for health reasons. "I am not doing this because I'm fixing to die," he said. "I have absolutely no health problems period." Rather, he wants to travel with his wife Donna, something he said is difficult to do as a full-time talk-show host.

"We're going to call this Neal's happy ending," he added later with a glint in his eye.

After his first break, post announcement, associate producer Christina Gonzalez popped the champagne. Cain ambled in a few minutes later and grabbed a glass. "Mr. Boortz," he said. "Your announcement was pure Boortz."
Cain had his own show on Atlanta's WSB, the station from which Boortz's show originates, until leaving last year to run for President, so it's not surprising he was tapped for the return.